It's that time of year for our family's pig breeding business...stock show season. Our pigs are shown at big shows like San Antonio and Houston, but our local county show this past week proved to be the most exciting in years!
Just to clarify...Blake, his dad, and brother breed show pigs and sell them to families whose kids raise and show them as 4-H or FFA projects in stock shows. This is quite a tedious and detailed business to be in, having to take into consideration the pivotal factors of breeding particulars, genetics, feeding, judges' tastes, etc. There are so many components to pig breeding...it would really blow your mind to know the whole shebang...
And most likely bore you half to death if it's not your thing.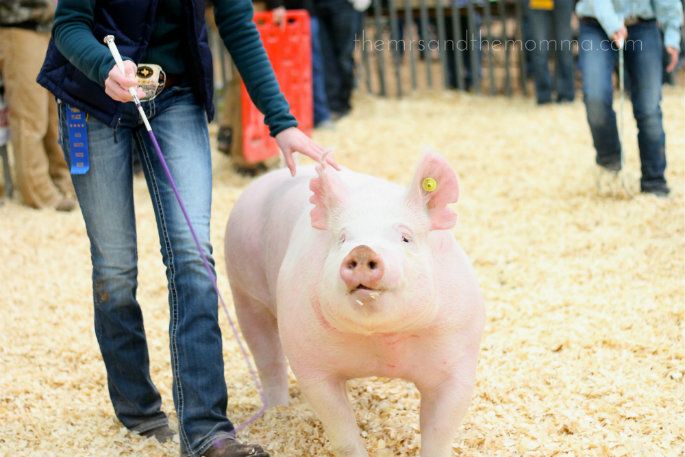 Anyway, on Friday, kids who showed Jansen Farms Show Pigs' hogs basically swept the entire show! Our pigs won Grand Champion and Reserve Champion of the whole show, as well as Grand Champion Breeding Gilt. Pretty amazing and quite an accomplishment! I had to leave to take our dog to the vet, so I missed all the excitement, but I have to give Blake props on capturing most of the moments, as a large stock barn isn't the easiest setting for quality photos. :)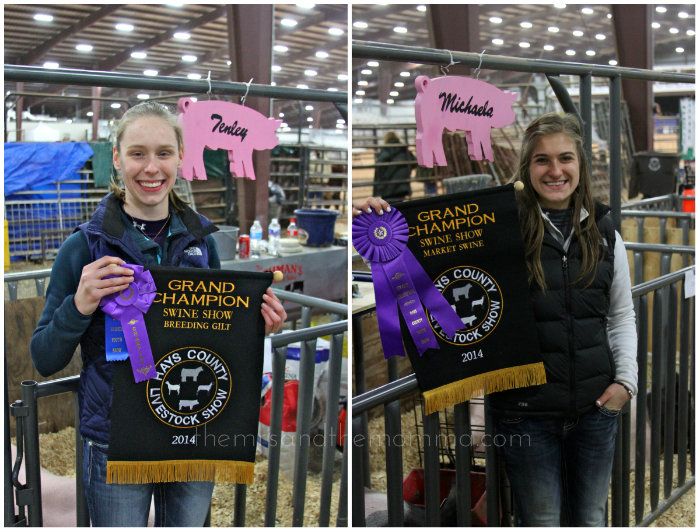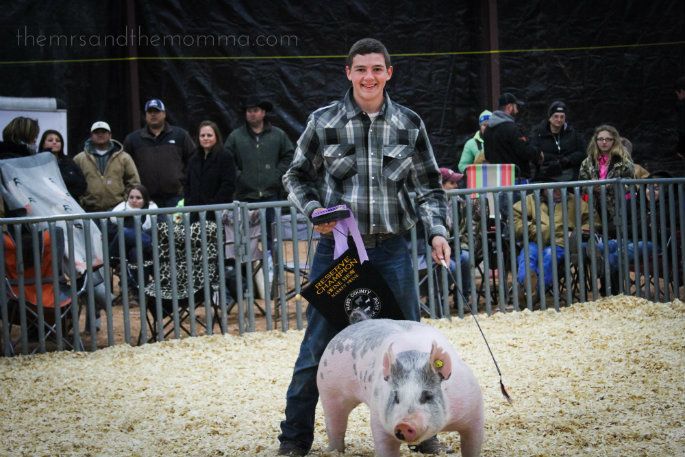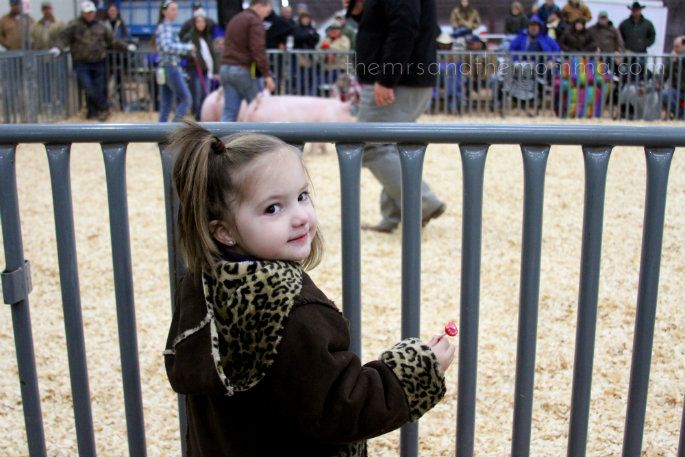 It was Fah-Reezing that day...those snow boots from our ski trip definitely came in handy with the kiddos. I just love this picture of Blake and the four of them. He's such a good daddy and I'm so thankful for him every day of my life. Just thought I'd put that out there...love you, Honey.
Next year, Tyler Bree will be old enough to show. She's not sure if she wants to show a pig yet (we're not going to force her), but there are plenty of other projects she could enter if she chooses...I'm thinking a photography entry would be pretty cool. Gotta get that girl acquainted with manual mode! :)
>>>Check out some of my past pig posts from last year's stock show, pig photo shoot, explaining the pig showing process.
Follow me on: Instagram|

Twitter

|

Facebook

|

Pinterest

|

Bloglovin