The other night we decided to have a little marshmallow roast in our courtyard. Blake had strung up lights when we hosted Christmas, and we liked them so much that they've stayed up. Also, we still had some homemade marshmallows on hand from
this Valentine's craft
, so it was a perfect night...sort of.
The only hicup...and pretty much the key factor when attempting to roast marshmallows...was the fire. It just would NOT start. It didn't help that we had zero kindling...but the idea was already set in motion, so a fire we MUST have.
While Blake tediously started the fire, the kids had fun riding their bikes around the courtyard and trying to sneak marshmallows....looking at you, Bennett Boy.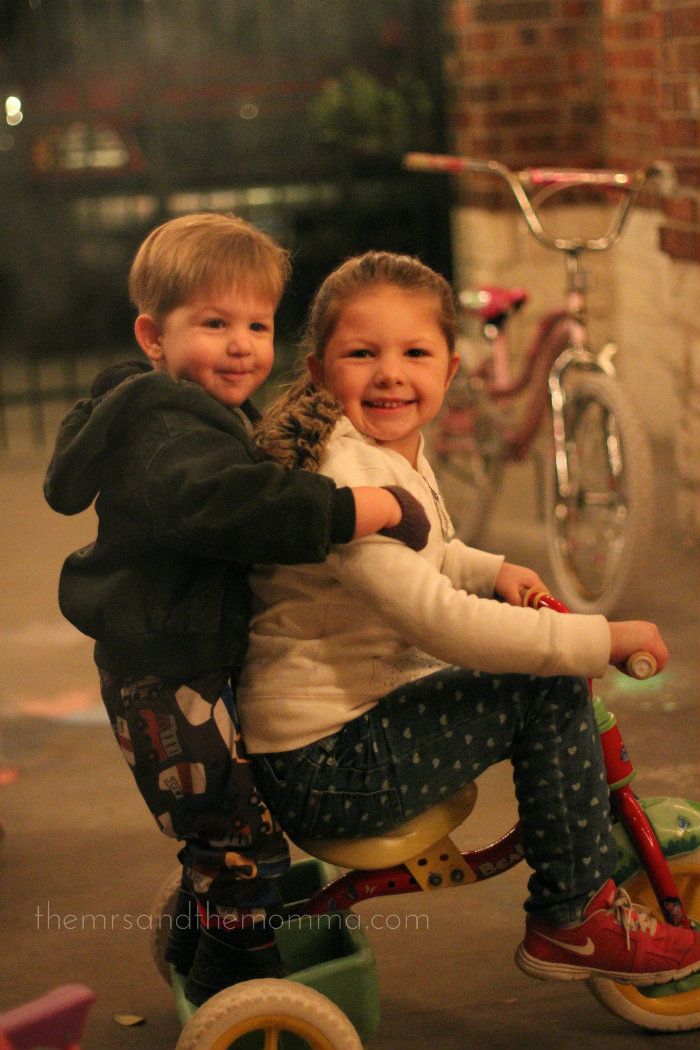 In the end, it was sort of a success...and we called it a night. I'm going to miss our courtyard when we move. It's perfect for the kids to play outside with the gate closed. I can still see them, yet they have freedom to do whatever they like. I think I'll especially miss the lights at night...
Which makes me think we should have one last little get together around the fire pit...with a starter log this time, of course.
Who's coming?
Follow me on: Instagram|

Twitter

|

Facebook

|

Pinterest

|

Bloglovin