Howdy y'all!!! It feels really great to be back from our vacay, but oh it sure is hard coming back to real life. Monday morning packs a punch when you've had no worries or cares for the last 7 days! We had SUCH a wonderful time and I can't wait to share it...but for today I have for you a "smart style" outfit post!
You know those days when you want to look really put together and chic? Yesterday was one of those days. I was speaking in church in the morning, but knew I'd be in the clothes for most of the day and comfort was key. When I put this outfit together, I originally intended to tuck in the blouse (read: re-tucking required all the day long), but decided belting it was both easier and made the look a bit more interesting. Who doesn't love a neon pink belt!?! But really, when comfort trumps, there's usually always a work-around to make an outfit a bit more easy to wear.
Now these shoes on the other hand...ouch.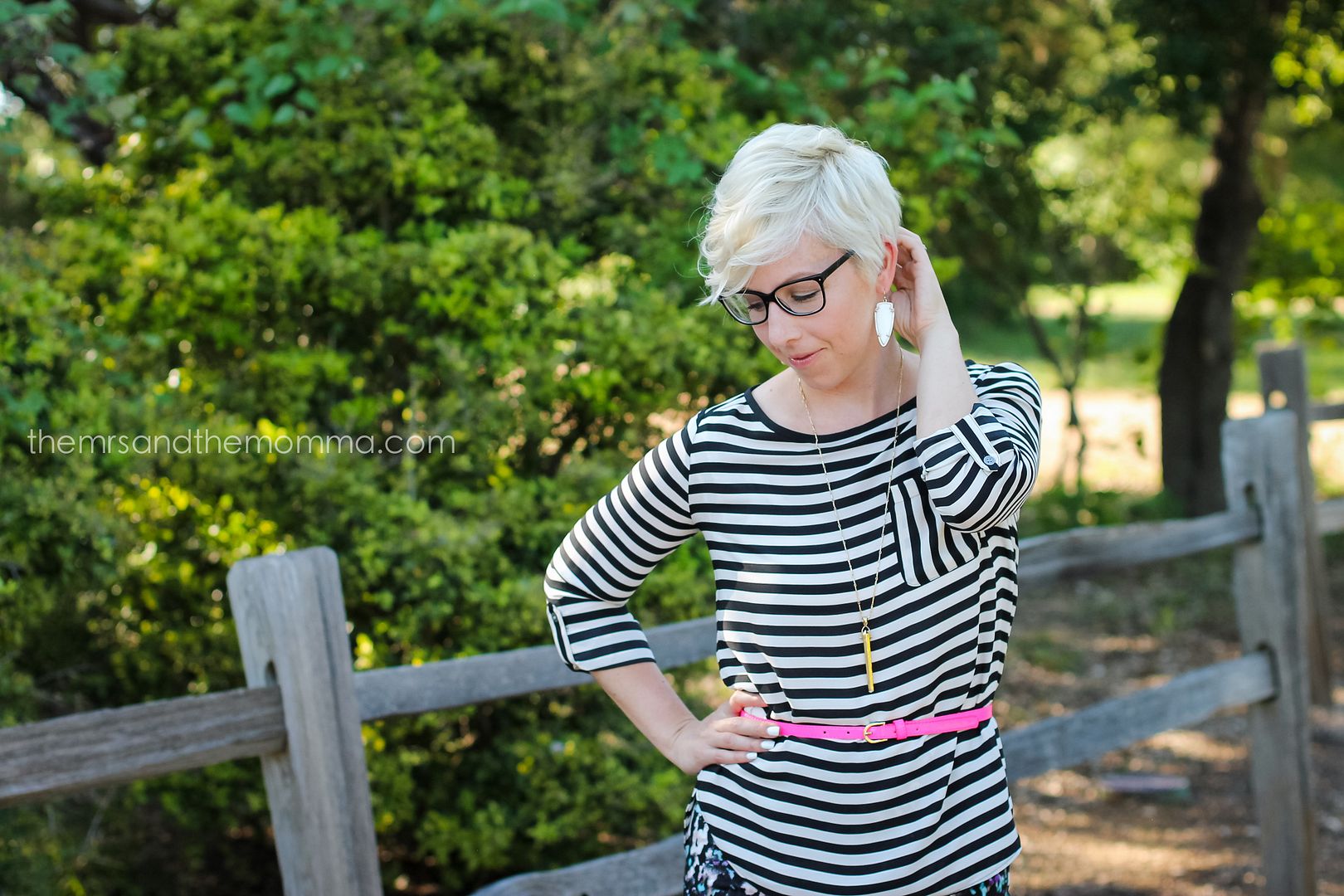 Outfit details:
striped blouse // Loft
skirt // Target (similar)
heels // Steve Madden via Nordstrom
belt // old (similar)
glasses // Bonlook Honeybadgers
necklace // Stella & Dot Rebel Pendant
earrings // Kendra Scott Skylars
*Shop this Look (hover on image for brand/price):
Follow me on: Instagram|

Twitter

|

Facebook

|

Pinterest

|

Bloglovin