So here I am.
Wearing it just because. And I liked it. Granted, when wearing this outfit I thought I may be hoisted up a flag pole at any given moment...but hey, that was a chance I was willing to take. :)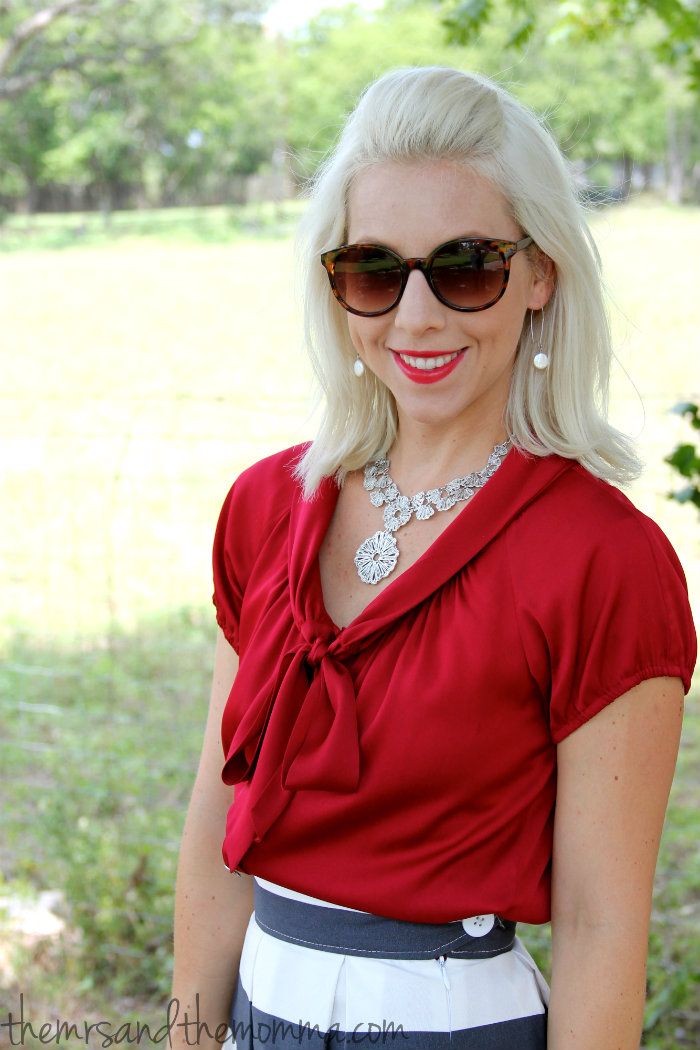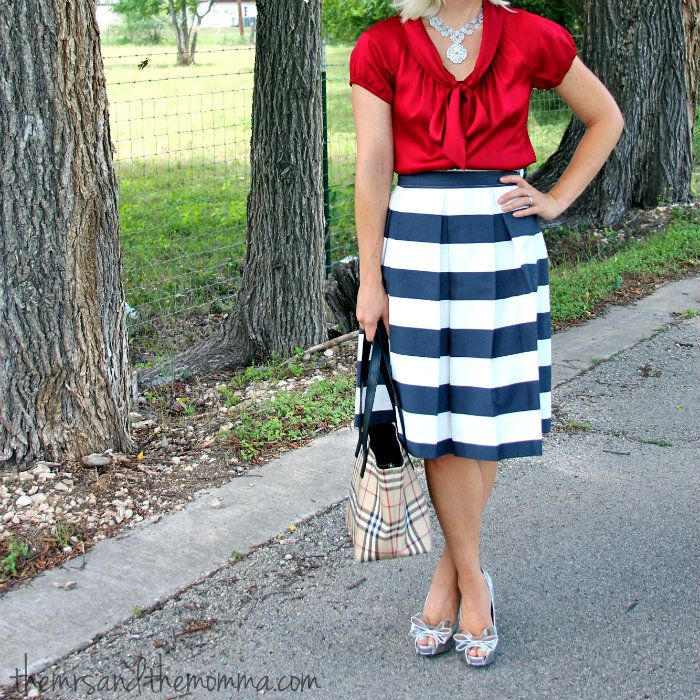 I know everyone has seen this adorable awning skirt all over the place (shoot, I would wear mine on the daily if I could), but have you seen her latest creation? It has that same nautical feel that I just die over....so chic and simple!
***************
Now, I'd like to introduce to you a fellow southern gal who specializes in getting her DIY on! Make sure you check out her etsy goodies!
Twitter//Facebook
I'm Tessa, a 22-year-old currently living in the southern US. I work part time as a nanny and part time as a waitress, and I love all things DIY and crafty! My blog is kind of a mash up of whatever projects I'm working on, styles I'm loving, food I'm cooking and books I'm reading. I'm excited to share my little corner of Mississippi with you and I'm looking forward to getting to know you.
Knitting and crochet is a big hobby of mine and I run a little etsy shop called 'tessacotton'. My favorite thing to make is scarves, scarves and more scarves, but I also have some computer/eReader cases and lots of coffee cozies!
*****************
***If you're name is Cindy Brickley, congrats to you! You're the winner of the swimsuit giveaway!
linking up with Monday Mingle, Shanna, WIWW, Stylelixir