Happy Monday! How was your weekend?
Ours was a lot less fall-like than I would have preferred, but eh...I should get over that by now. But I don't. Having lived in Texas all my life, I should be used to sweating in November. But I'm not. (And won't ever be.)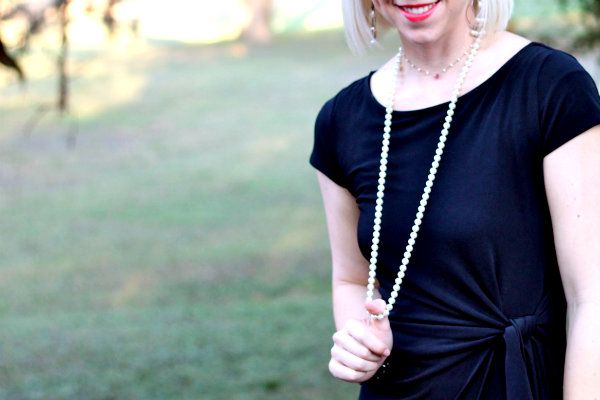 These tights are RED hot, aren't they? The color looks less bright when not on, however, when stretched out, they POP! The brightness (as opposed to darker-hued red tights) cause me a little difficulty when pairing with outfits as. I've worn them with mustard
here
, but I think that's about it. I guess I need to take more risks besides pairing them with basic black.
*My entire outfit (besides jewelry) is from Target.*
I really DO love the look of colored tights, though. My next tights purchase will be a chocolate brown, methinks (again, though....might be a challenge to style outfits around...maybe I shouldn't buy tights strictly on color preference).
What about you?
Are colored tights a fashion "DO" with your personal style?