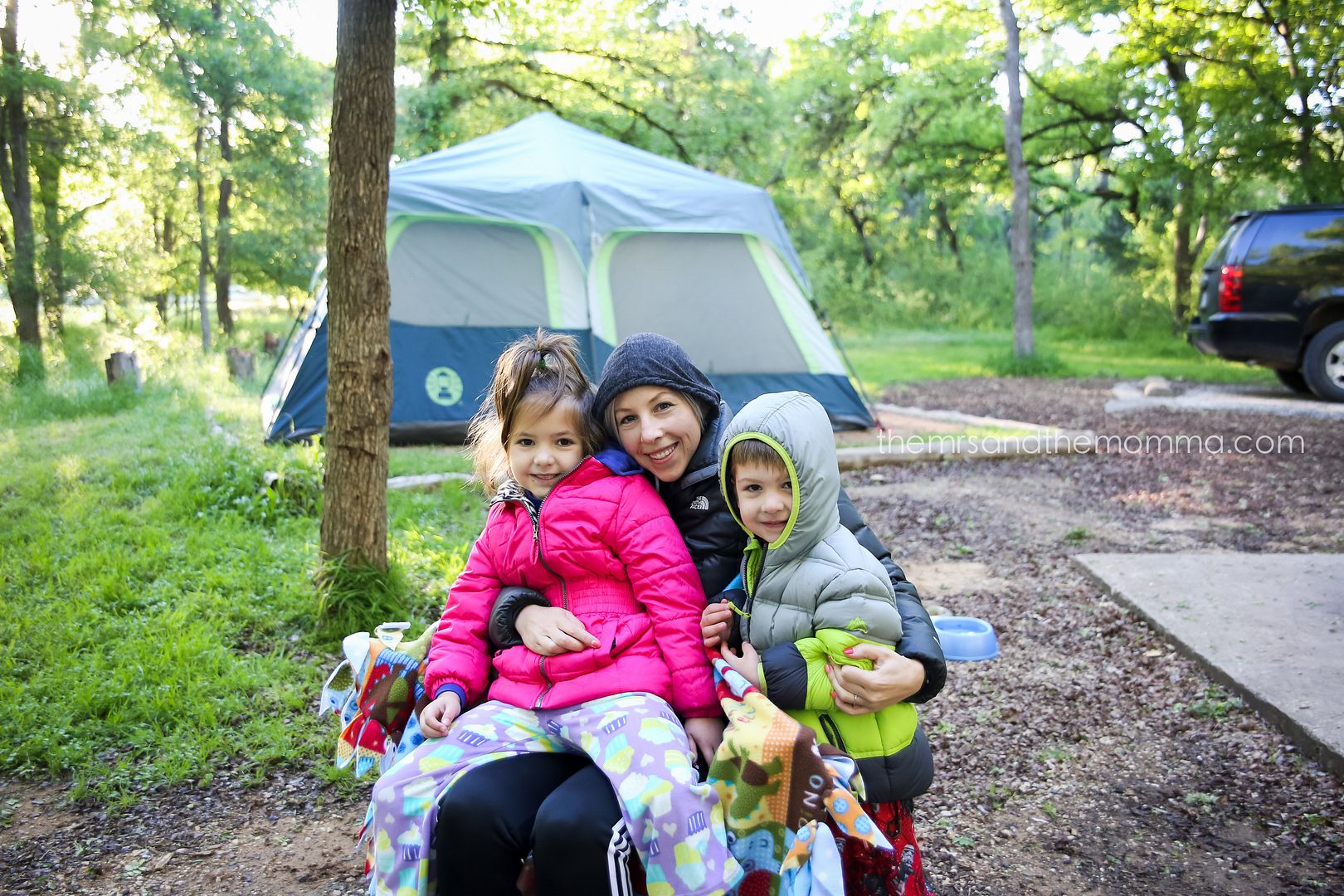 This past Easter weekend, we went camping right outside of Austin with some friends of ours. Not being a much of a camping family, we invested in some camping essentials and came up with a few camping hacks to make for a fun experience.
The first night we FROZE our booties off. I think when we woke, it was in the 30s and I was just about miserable. Sleeping on a blow up queen-size mattress with your husband and five year old just doesn't quite work when you're trying to keep your little pocket of warmth in tact. The second night was much better. Both days were glorious weather, which was such a blessing. Springtime in Texas can either be summer-ish or still frigid...and this was a happy medium.
We bought a 10-person tent just for this camping trip and it boasted a 60-second set up.
Sure, uh-huh, yeah right.
I kid you not though...I went to the campsite early to set up our tent by myself, and I had that baby up in no time flat. I could not believe it!!! Seriously, if you're in the market, this
Coleman tent
is the one to get. No rods or slipping through tiny holes....just click, click, and click...you're viola!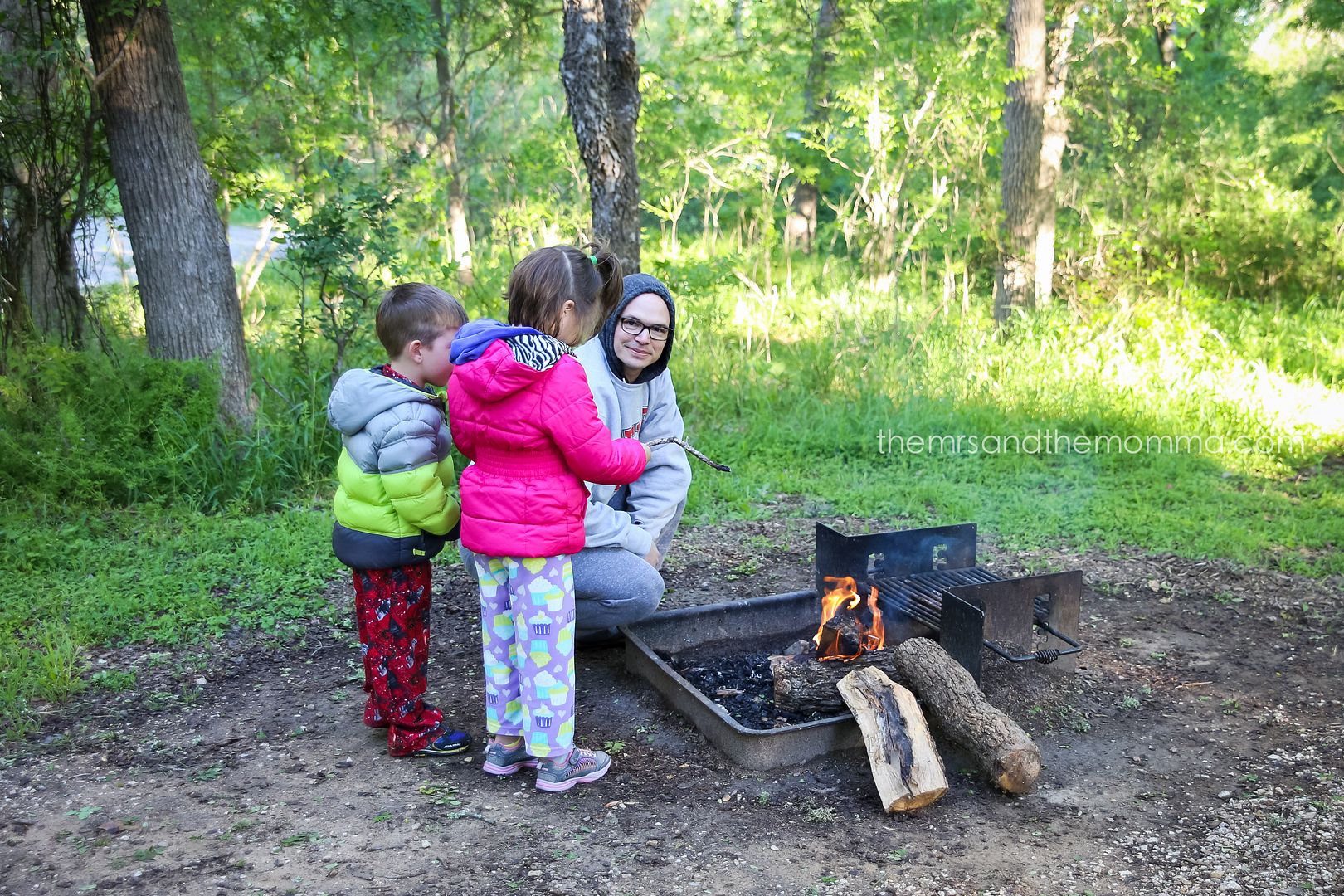 Some of the highlights of our camping trip >>>
Hiking on a beautiful day!!! Our two big girls got separated and went on hiking with the other half of our group...resulted in one of their shoes floating down the river.
Eating HOT breakfast tacos after our frigid night.
Toasting/Roasting marshmallows...and Starbursts! If you roasted Starbursts, do it at your earliest convenience!
Great convos and time hanging out with dear friends.
Watching my kids play with friends in nature...back to the basics!
I think we'll definitely be camping as a family more often. The kids had so much fun and great memories were made. I'm thankful we have state parks so close to us that make it easy...and also, great friends to share it with!!!
CHECK OUT OUR CAMPING ESSENTIALS >>>
Follow me on: Instagram|

Twitter

|

Facebook

|

Pinterest

|

Bloglovin