Hey Howdy HEY!!!! Good grief it's been a while! I last blogged about my fall capsule wardrobe
here
and
here
(for what it's worth, I think I'm doing pretty good with it)...and then we were off to Maine and Scotland for two weeks...and THEN cut to my busiest time of year with my photography business. So. There's that.
I'm almost putting off writing/posting our Scotland adventures, tips, photos, etc...because it's so bittersweet to relive. I literally had the time of my life. I want to go back, nay, I want to LIVE there. Like actually uproot my family and move overseas. There are SO many things I want to tell and share with you, so my hopes are to get those posts up here pretty soon.
In the meantime, I wanted to share with you some things I'm crushing on lately. So as mentioned, I'm in the throws of my capsule wardrobe adherence (loosely speaking), therefore, accessories are playing a larger role in my everyday wear. Exhibit A - Still rocking my
Lavish Leathers
on the daily. They just came out with a new tassel design that is pretty much everything! Exhibit B - Neckwear is working it's way onto my neck. ;) In reality, it's still too warm here in Texas for a full out scarf, but one
like this
(pictured) is the perfect in-between. Also, I love how silk scarves are making a comeback! (Which reminds me to rummage through my mother's old scarves.)
Anyhoo, I really can't wait to share about our trip, and I do hope that you'll be around to read it, maybe even share it, and even better...be inspired by it! Ta ta for now!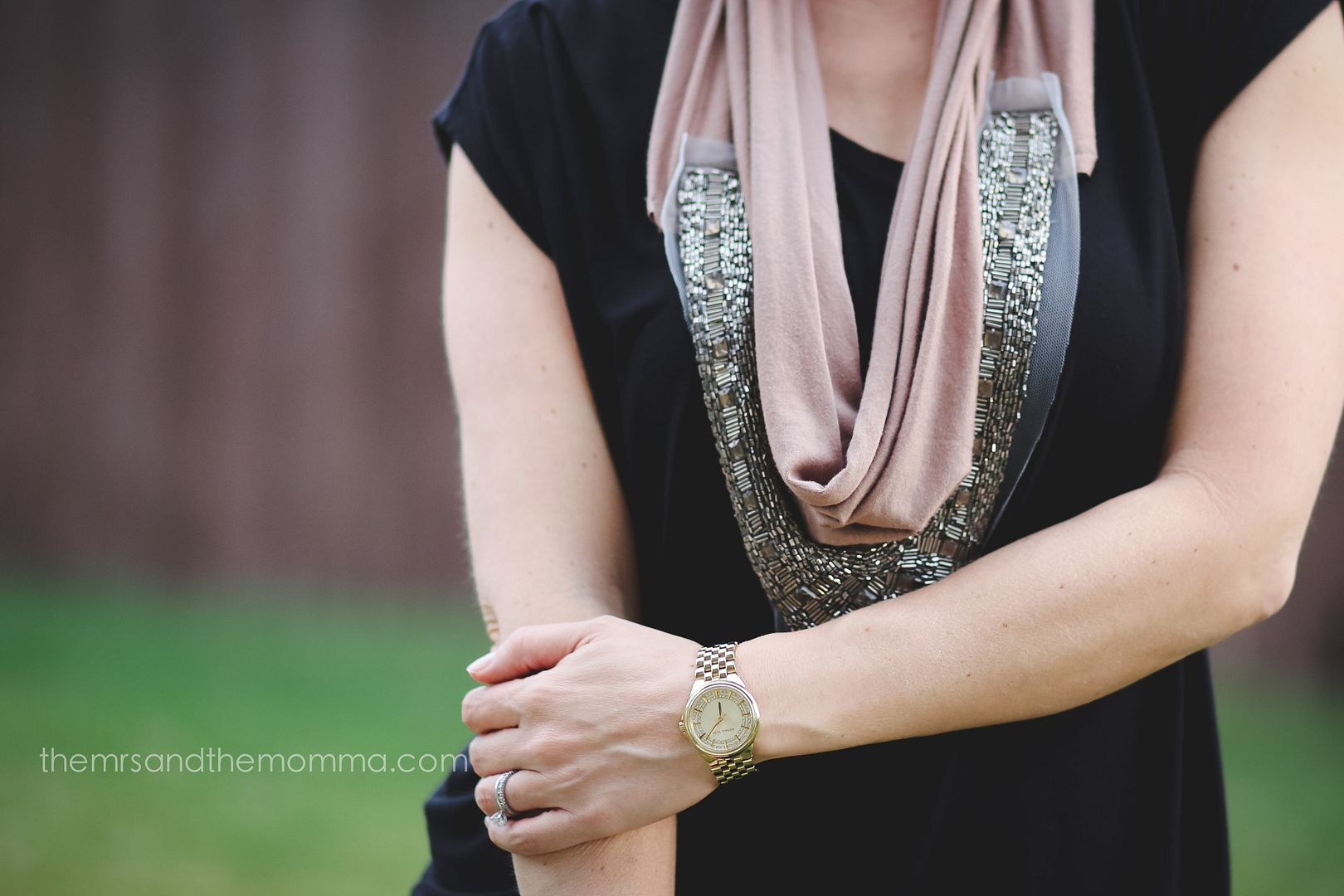 Follow me on: Instagram|

Twitter

|

Facebook

|

Pinterest

|

Bloglovin