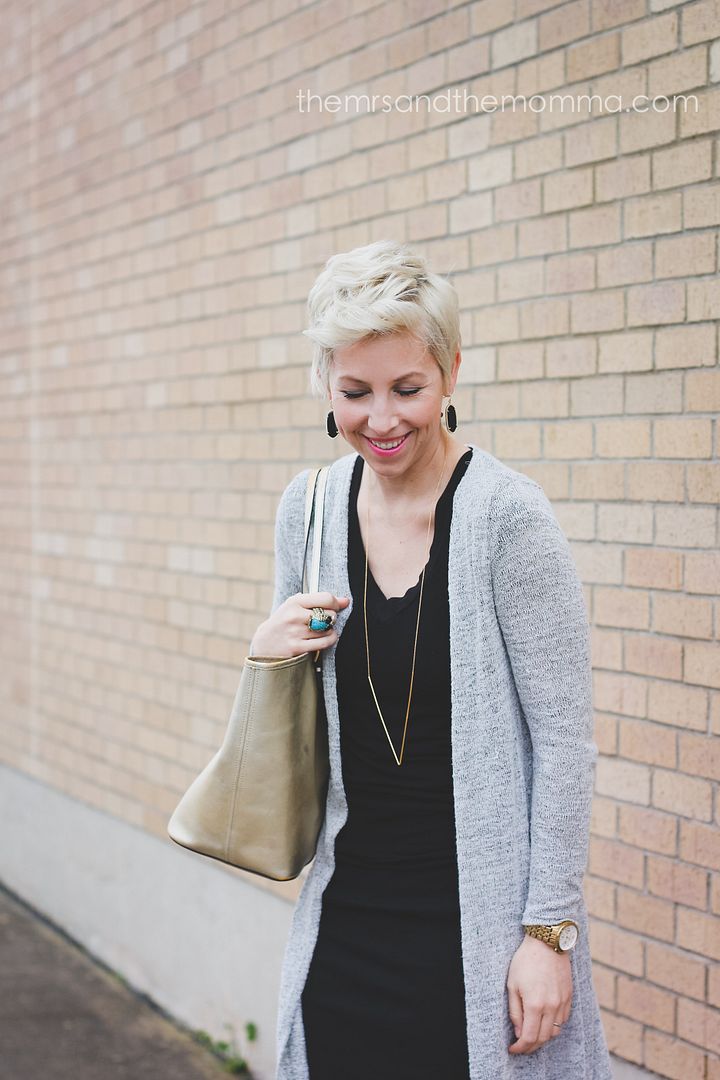 Hi-ya friends! Are you feeling as sluggish this post-DST Monday as I am? Sheesh...the gloomy weather doesn't help. I can hear my bed calling my name,
"Kriiiiiiiiiiiiiisten. Come baaaaaaaaack to meeeeeeeeee."
So I've got to tell you about the newest addition to join my closet. I rarely go to the mall....like hardly EVER. But last week I found myself with some time to kill and I just so happened to be near the mall. SO, into Forever 21 I went. I'm not a huge fan of F21, but when in Rome....plus I'm on the prowl for some cute cruise-wear (t minus 1 month!).
While I was in there, nothing really caught my attention until I spotted several racks of similar
long sweaters
. They were all gray, but cut differently. Telling myself they'd only make my legs look short, I went ahead and tried one on to prove myself right. To my surprise, it not only fell perfectly and was the ideal length, but it
didn't
make my legs looker short...imagine that! If anything, it was somewhat elongating! WHAT?!? A mere $20 later, that baby was heading home with me and thrown into an outfit as fast as it could. Seriously, I wore it both Saturday to bunco AND to church on Sunday. Normally I would say a piece like this can't be worn too often because it's fairly unique and memorable....
But watch me. (mic drop)
Outfit details:
shirt and skirt and booties // Target
sweater // F21 // EXACT
bag and watch // Michael Kors
earrings // Kendra Scott
necklace // c/o Rocksbox
ring // c/o InPink
Follow me on: Instagram|

Twitter

|

Facebook

|

Pinterest

|

Bloglovin