Happy 4th of July (eve)!!!
Guess what???
I've got news for you today...A momentous occasion has occurred, folks.
And it has to do with a swimsuit.
At the beginning of this summer I was sulking a bit about the prospects of being around water...in a swimsuit. I own several suitable (ha, pun unintended) ones, but I can't say I've ever owned a suit I LOVED. And that bummed me out a little because I knew we'd be at the pool/beach/lake this entire summer. Sound familiar to any of ya'?
Well, about a month ago (
when my bad attitude about swimsuits had peaked
),
Lime Ricki Swimwear
contacted me about reviewing one of their suits. (
They must have known this momma couldn't be more perfect for the job at that time!
) Excitedly, I debated over which one to get...really, it took days of going back and forth over several of them I love...but finally decided upon this
Cinch-neck Cream Dot Tankini Top
and their
Class Black Bottoms
...and I'm so thrilled with my choice!
I finally found a swimsuit I LOVE!!!!
(Did you hear those angels singing???)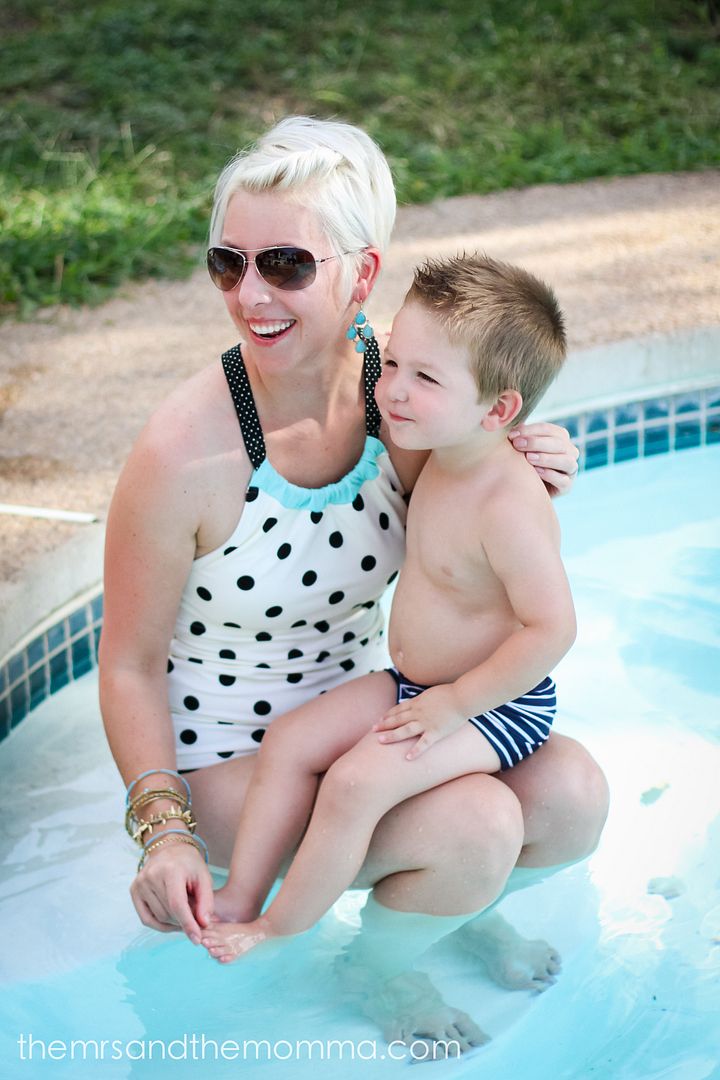 Unlike some other suits I've worn in the past,
Lime Ricki
makes some solid quality pieces. I feel like this suit could withstand years of wear...and I plan on it! I love the coverage it has while not sacrificing style and unique attention to detail (like the straps on the back). I also really appreciate that Lime Ricki's pieces can be mix-matched, so if I decide later to get a skirt bottom or different top, I know I have
several options
that can coordinate with a suit I already own!
So how can you get your hands on one of Lime Ricki's amazing suits!?! Check out their line of
tops
and
bottoms
and
onepieces
HERE
! And you can use the discount code
THEMRS15 for 15% off
your purchase until July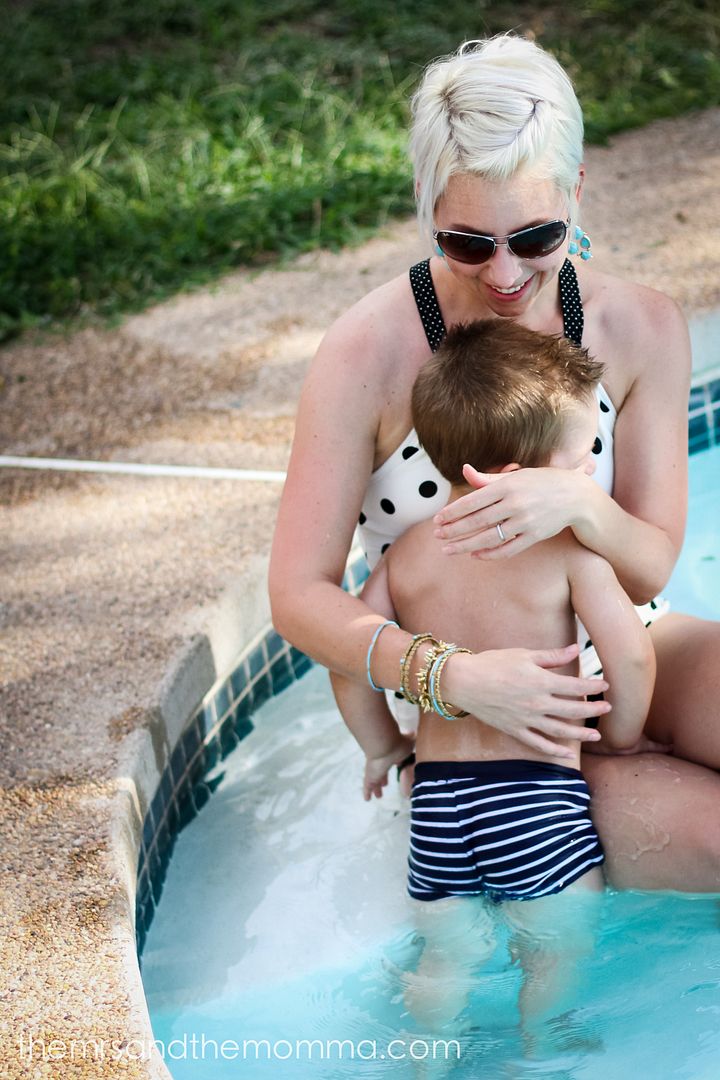 So tomorrow for Independence Day, we'll be right here...at this pool. Until, of course, it's time for the fireworks. I am NOT known to ever miss fireworks. They're my favorite! I get clappy and giddy when they start and occasionally squirt a tear or two.
God Bless America!
Oh, I almost forgot! My SIL gave me this Americana "cape" knowing that I love all things patriotic. Isn't it cool??? You can find it at
Free People: Old Americana Cape
Outfit Details:
Lime Ricki Top
Lime Ricki Bottoms
Kendra Scott Earrings (option)
Ray Ban Aviators
Old Americana Cape (more like a long kimono)
Follow me on: Instagram|

Twitter

|

Facebook

|

Pinterest

|

Bloglovin