Why haven't I discovered this outfit before? I mean.
Occasionally, I come across an outfit that just works...easy as pie, comfortable, chic, etc. And once I discover said outfit, I want to wear it every single day...like a uniform
Much like my pajamas. But let's stay on track here.
I've worn a variation of this look many times before, but it just didn't click. And while I'm singing its praises, let me just say, these are by far my most-worn and most-liked shoes I can remember EVER owning. From Target! L-O-V-E them!
It's going to be a sad day when a.) ankle booties go out of style OR b.) they're just no longer made for walkin' after the miles I put on these babies.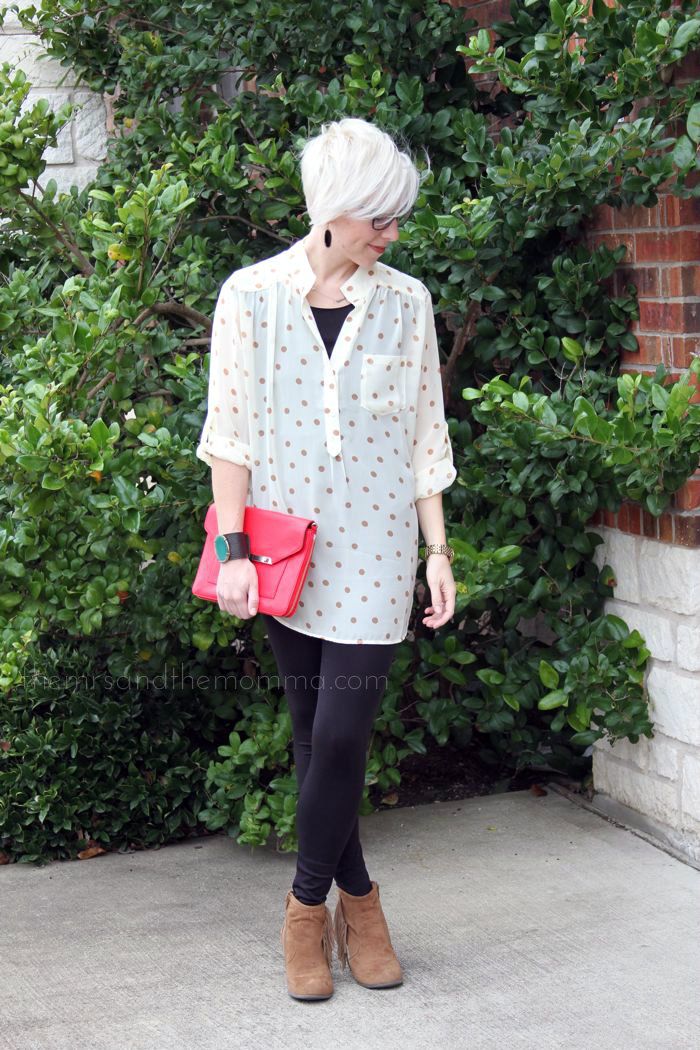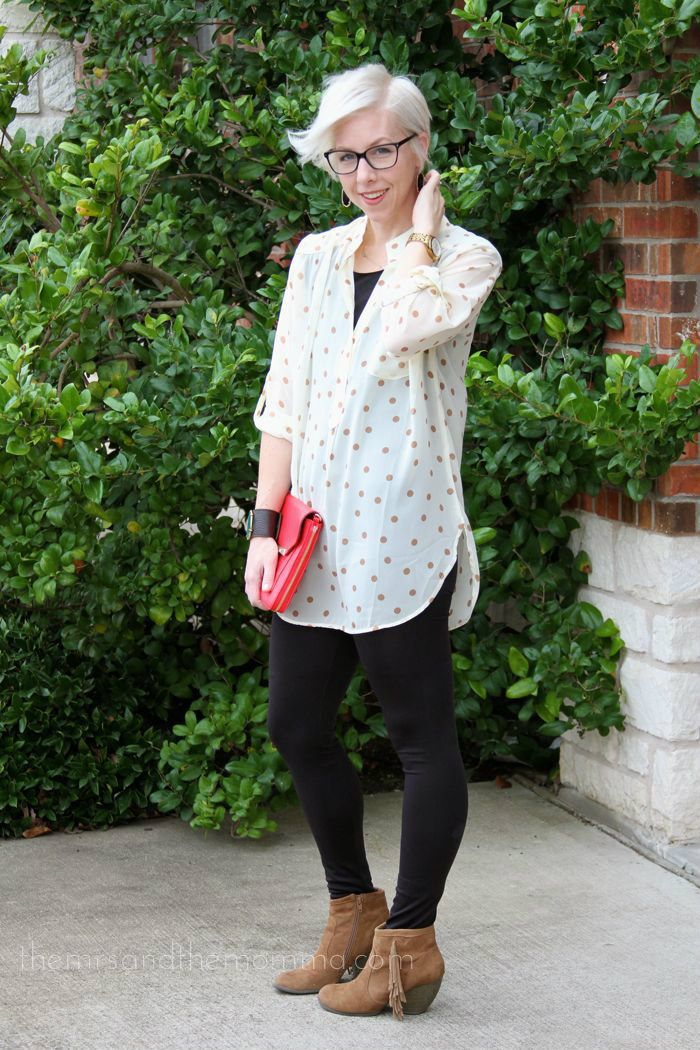 top: Kiki La' Rue, leggings: c/o Zulily, clutch (exact): Stella & Dot, booties (similar): Target, glasses: Bonlook, cuff: gift, earrings (exact): Kendra Scott
I'm leaving Wednesday for my cruise and I'm thinking I'll have an outfit do-over with this one, in the best way possible! The forecast says it'll be chilly and rainy, so I'm at a loss for what to pack. I'm the world's worst packer and my brain cannot, CANNOT as in incapable, pack ahead of time...so with those two handicaps combined, one can imagine how my packing usually resembles some old-timey silent film in fast motion...minus the mustache. If you have any cruise packing tips, please leave me a comment...wish me luck.
Shop this post:
Follow me on: Instagram|

Twitter

|

Facebook

|

Pinterest

|

Bloglovin