If you're stopping by for the first time this week, allow me to catch you up. This week, I've featured two different holiday looks with
CAbi's
fall/holiday collection and today is the third and final outfit. (
Check out Part 1 and Part 2.
)
This one is definitely the most dressy and best fits my personal style. While I love all three of the outfits I've styled (and will wear the heck out of all the pieces), I think I'd lean toward this one more often than not.
Why?
Well, because black is the still the new black for me. Also, there's snakeskin. And an edgy vibe with ponte knit...I mean, what more can you ask for?
It's just me.
And it's what I'm wearing to Blake's office Christmas party, by the way.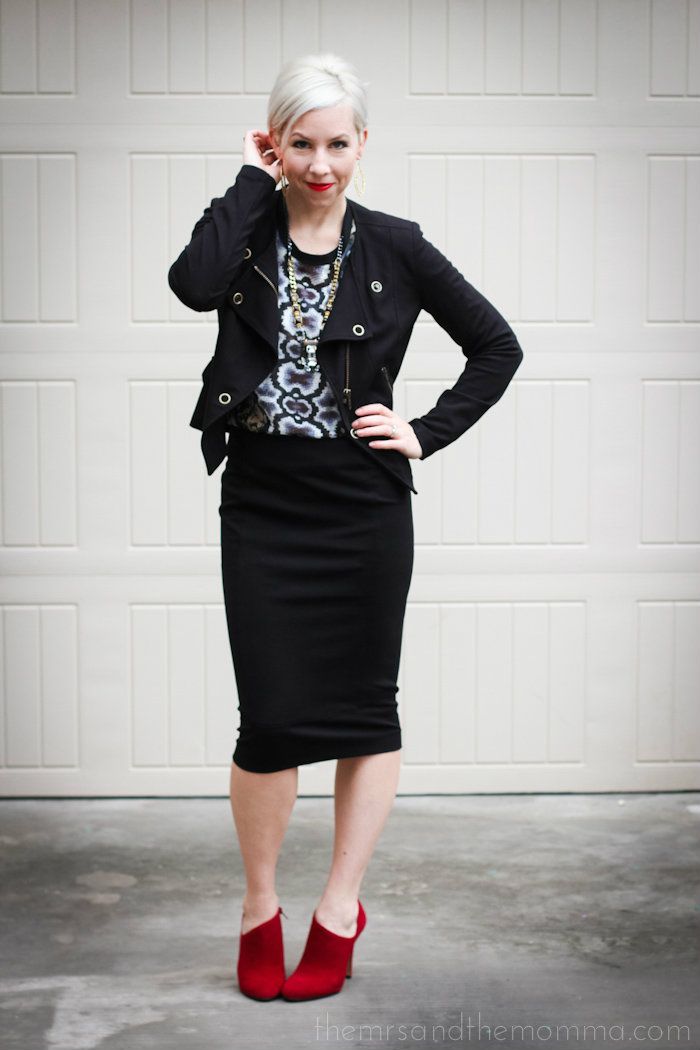 If you've seen something here over the past few days that you could see yourself wearing, I implore you to check out
CAbi
. I know this sounds like a blatant plug, but I truly mean it. Nine times out of ten when some one asks me where I got a piece of clothing I'm wearing, my answer is always CAbi. I think my favorite thing about the brand is that pieces from each season can not only be paired with each other (capsule wardrobe), but can pair perfectly with an item several seasons back....which means your "working closet" or "remixability" is multiplied.
Makes getting dressed so much easier and fun!
What I'm Wearing:
Dressed Up Sweatshirt
Ponte Moto Jacket
Seamed Pencil Skirt
>>>Psst: The #BestOfFridayStyle link up will be up tomorrow at 12AM CST...and I'm off to see Justin Timberlake!!!!