Style Tip: Take brights into Fall by pairing them with black and tan color patterns to mute the overall vibe, while also letting the bright be the stand-out piece.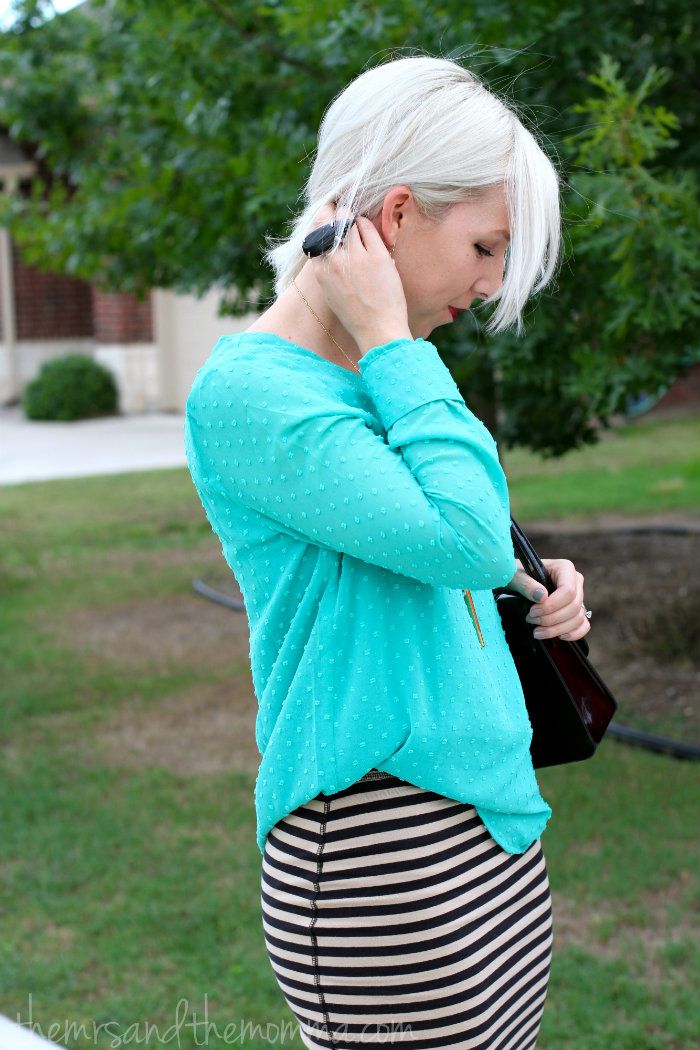 Outfit Details: blouse (exact): Piperlime (gift from SIL), skirt (exact): Old Navy, earrings (exact) and ring: Kendra Scott, heels (option): Nine West, bag (option): Target
Confession: This outfit was chosen solely on the basis that I didn't have to button anything.
You know those days where your stomach just cannot bear to have anything constraining around it? I was definitely having one of those days and combined with the fact that I was off to eat Mexican food....well, an elastic skirt was clearly the only option.
I'm so excited about this week for a number of reasons, but one worth mentioning is that I have my editorial calendar completely planned out this week! I know this may seem a small feat, but in terms of blogging, this is big for me. {patting self on back}
I hope y'all have a wonderful week ahead of you! Isn't Fall just glorious??? It's my absolute favorite...when the weather cooperates, that is. In case you missed it last week, go check out the "Trend Week" events from last week on Zulily. They still have some of the best pieces left, but I'm sure they'll be wrapping things up pretty soon, so don't miss out! (You can view my round up post of everything HERE.)
Sincerely,
Happy and in a Good Mood