Right now Blake and I are at a crossroads...house-wise.
We are currently renting the house in which we live, while we rent out the home we own.
Crazy, I know. And possibly stupid.
But it's been totally worth it for the school this situation enables my daughters to attend.
But we've got decisions to make.
Do we sell the house we own since the market has rebounded a bit...or keep it as a rental property?
Do we move out of the area? Or more into town? Or further out in the country?
Or gasp!...move back into our old house???
The biggest question we're trying to answer for ourselves is whether we move to a larger home to accomodate our large family (taking into account that all 4 of our kids will be teenagers at the same time and will need their space), or do basically the opposite and downsize.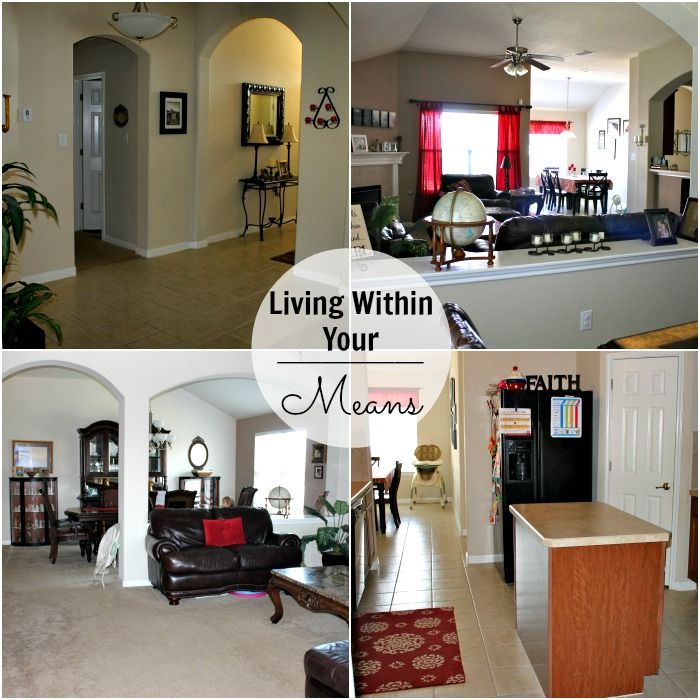 our old house...the one we own...and I still love it with all of my heart
I've had this feeling for a while now that I want to simplify and minimize our lifestyle, while living well under our means. Ideally, I would love to find an old country home on a few acres, homeschool our children, sell all our over-sized furniture, and just be minimalists (doesn't everyone?). This has been on my mind and heart for a while now. But it's a lot easier said than done.
I know that doing this could possibly cause our home to be disharmonious being in such close quarters, etc....and then I ponder how nice that large model home around the corner would be to build, loads of space, exposed rock, wooden beams....it's so beautiful...but pushes the limits of our price range.
So it seems like downsizing is the right thing to do.
We would be living within (and under) our means.
We would be teaching our children that they're not entitled to their own room, lots of toys/stuff, a large house, etc.
And hopefully, we could save money that could be spent on travel, college funds, and other important experiences that being "house poor" would deem impossible.
Besides all of that, our children are only getting more expensive. (Yes, yes, we knew this would happen...just thought we had a few more years. Tyler Bree can put away food like a sixteen year old boy!) When we look at just how much we spent alone on groceries last month, the amount is shocking. Feeding our children healthy, non-processed foods is important to me...not that we do it all the time, we don't....but it's something we work towards, and it sure ain't cheap. Again, another reason to downsize our lives and channel our finances more to the important things in life, like health and wellness.
But the issue is...we just can't seem to see a clear choice. Yet.
There are pros and cons to both sides...mainly in consideration of the size of our family. We've been praying about it and discuss it almost daily. Thankfully, we have some time to make our choices...but this crossroads is a big one. Wherever we move next, we want it to be our home until our children move out.
We need to make dang sure that we can be happy there....all six of us.
How do you feel about living large vs. living small....if you had the choice???