On Monday, I had the awesome and exciting privilege to be on our local Fox morning show,
Good Day Austin
, as a contributor to
Austin Moms Blog
. The blog's co-founder, Allison Mack and I got to talk about
Austin Moms Blog
and demonstrate a little DIY that I originally did
here
on my blog (it's actually one of my biggest drivers of traffic from Pinterest!).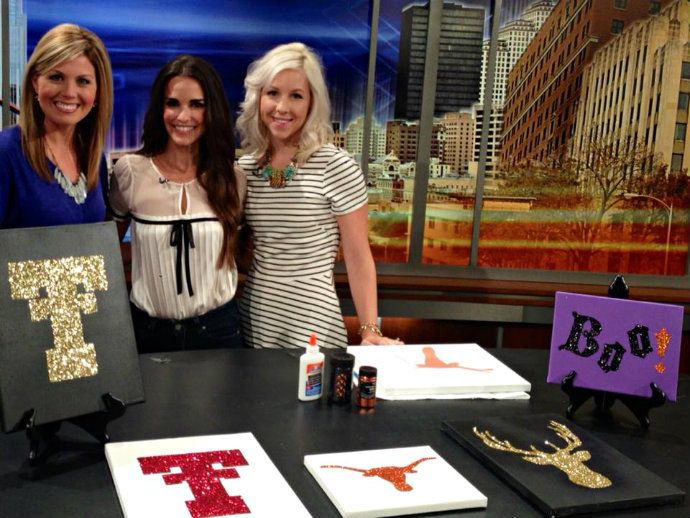 It was such a fun experience...once I figured out the whole "live TV" thing. The people at Fox 7 could NOT have been nicer! They made us feel right at home and calmed any nerves I may or may not have had. ;)
Isn't Allison just gorgeous? She's such a sweetheart too...I loved being able to share this experience and promote
Austin Moms Blog
with her!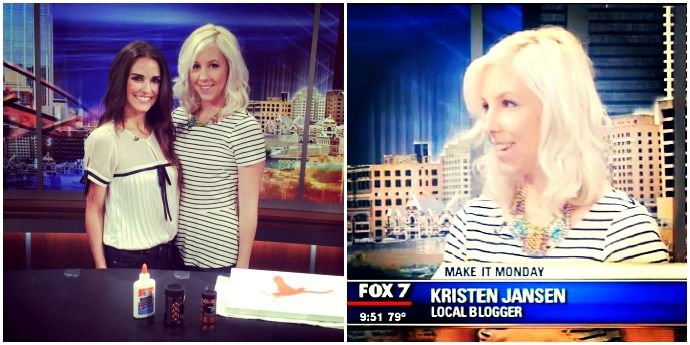 Here's the clip for your viewing pleasure:
linking up with Shanna