I think I'm finally recovered from my trip to NYC last week for the Fashion Forward Conference. Okay realistically, I'm probably still at about 85%...however, I'll take it. Things have calmed down a bit to digest what I experienced....
I was invited to the conference by Nicole of
Mom Trends
(she's one of the founders), and was so thrilled to find out that it was completely focused toward mom style bloggers. It's so refreshing and beneficial to have a conference for such a unique niche of bloggers. I felt like it was a perfect fit and am SO glad I was able to go (
thanks to Zulily
).
Here are some shots I took while at the conference that I hope convey the true feel and vibe of it. You'll find my take-aways and new knowledge learned at the bottom of the post, so stick around 'till the end!
This was such a cool, bright, and crisp venue. All the sponsors had their spots set up, with whom I really enjoyed getting to talk to. Jodi from
Stokke
was one I instantly hit it off with...she was such a delight!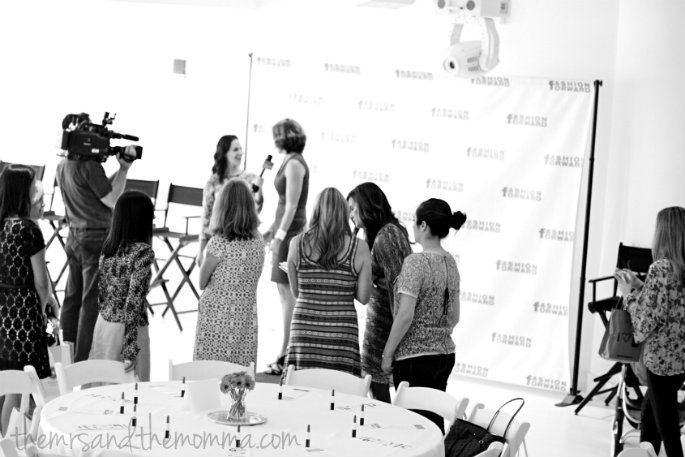 Countess LuAnn was on one of the panels about brand partnering...this is her being interviewed beforehand. It was interesting getting to talk with her for a bit....er, I mean...with her assistant, that is. Yep.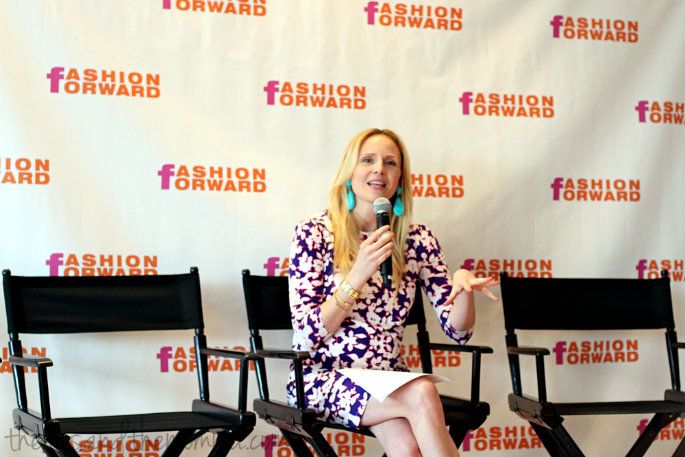 Rosie Pope
was delightful. Besides the fact that I loved just listening to her talk, I couldn't take my eyes off her earrings...gorg! The "Pregnant In Heels" star is the kind of woman you sorta want to hate (I mean, who looks that great pregnant with her fourth child???), but she's truly super charming and is a spectacular business woman.
One of the conference sponsors, New Balance, had a little contest to match up celebrities with their New Balance kicks....guess who won?!? This girl did! I'll be sure to post the "prize" whenever I get it later this week!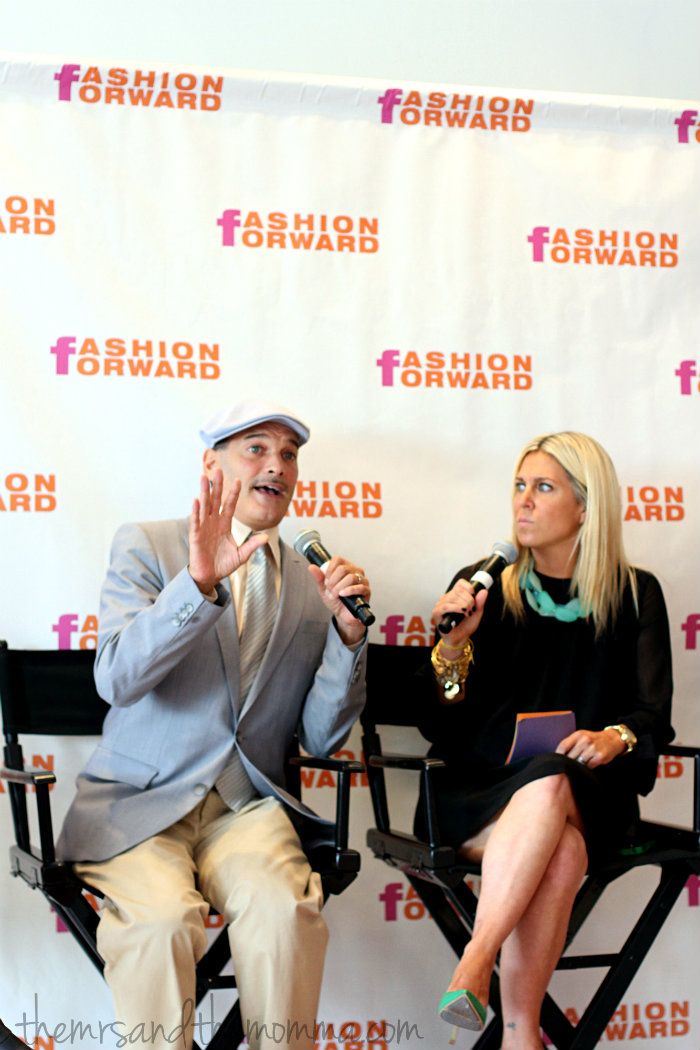 If this face looks familiar, it's probably because it is...Phillip Bloch kind of a big deal in the stylist world. You remember Halle Berry's sheer embroidered Oscar dress when she won? Yeah, that was all him. He sat at my table and was a hoot....aaaand he kinda likes the mic. :)
The day was packed full of panels, style shows, and treats. So much fun in one day...and well put on!
Now I know I should be a lot better about having chronicled my outfits, but I was travelling alone, therefore, didn't really have anyone to take my pictures. So...this was the best I got...in full sunlight, with a dog photobomber...def not ideal, but it was so nice of the girl I met taking it for me. You get the gist though, right? I talked about this outfit HERE, so you can reference all the details.
Okay, on to some of my take-aways...which is the real reason you're reading this post, right?
-On what Brands looks for when collaborating with bloggers: Longevity, new ideas, specifics from blogger in a pitch. (Panelists included GM, Calypso, Countess LuAnn from RHNY, American Express)
-On Trendsetting/Trend spotting: Not losing your authenticity by diluting your voice with sponsored content, Fall hair trend-short/pixie, making sure you understand the digital space and how it will continue to evolve. (Panelists included Phillip Bloch-stylist, Ladies Home Journal, Sarah Potempa-celebrity hair stylist, NBC/Universal)
-On being a social media powerhouse: Sponsored Pinterest boards and group boards are successful, on YouTube making sure you tell a story, don't pay attention to Clout score. (Panelists included Danielle Smith-YouTube sensation, Melisa Fluhr-Project Nursery, Liz Gumbinner-Cool Mom Picks, Yuli Ziv-founder of Style Coalition)
That's about all I'm going to share here, but to sum it up, it was well worth the quick trip! I can't wait to go back next year!!!
***If you missed it yesterday, check out my full run-down of Zulily's Trend Week. Today feature is Animal Prints....make sure to look around, as they've got some serious steals and deals for Fall women and kids styles! Psst, the shoes today are to die for!