As mentioned
here
, we went to see Zac Brown Band in concert the other night at the new Circuit of the Americas (Formula 1 venue here in Austin). Leading up to that night, I struggled with what to wear because of the following reasons:
a.) It was a "country" concert, but I don't own a pair of cowboy boots...nor do I plan to anytime in the near future....but wanted to dress somewhat appropriately.
b.) The weather was chilly, but I didn't know quite just how cold it would be.
c.) I had heard there would be a lot of walking involved, so comfort might be key.
d.) I'm in a "nothing to wear" funk, and my closet and I are currently not on speaking terms.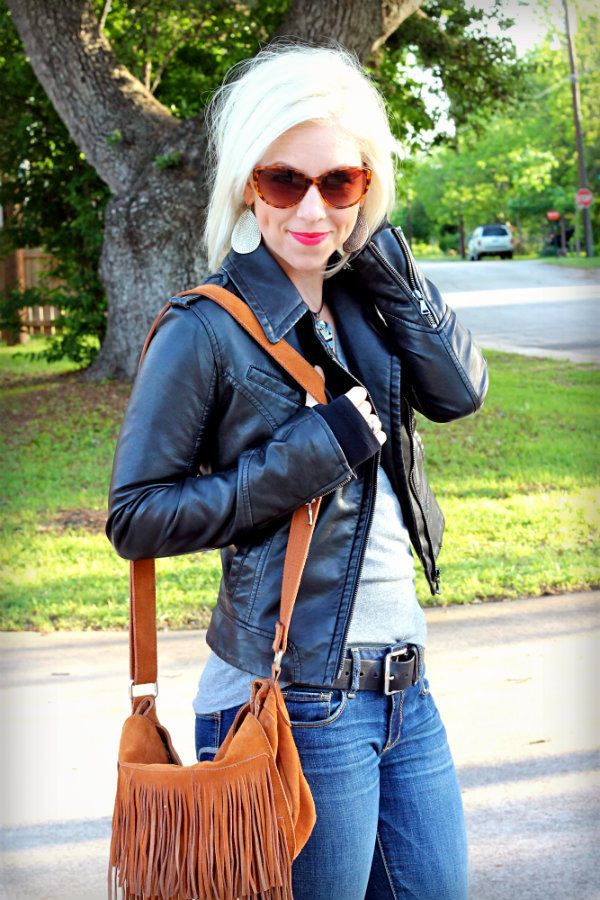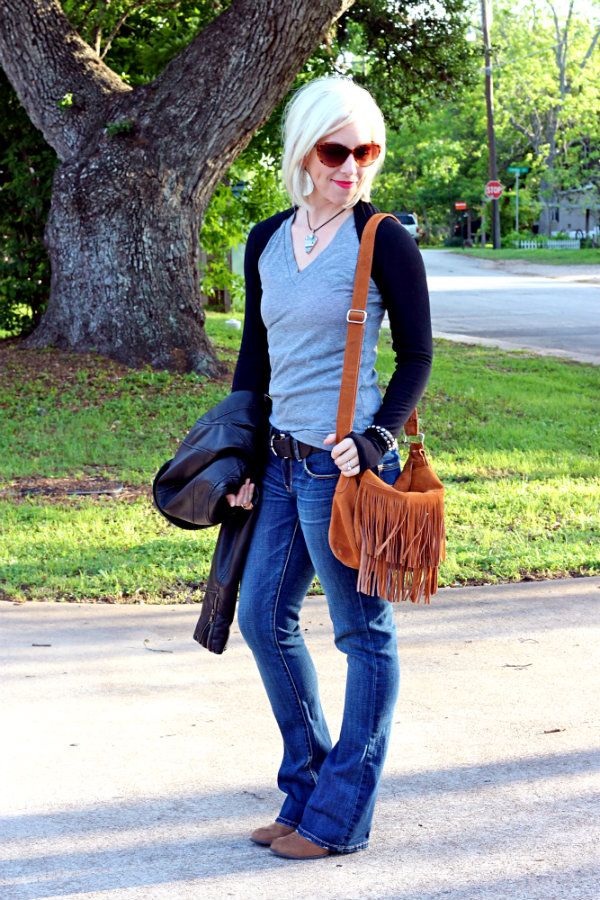 tshirt(exact) and booties(exact): Target, shrug: CAbi, jeans(exact): AE, belt and jacket (similar): Express, purse (similar): c/o Francesca's
Even though I wasn't in love with my decided upon concert attire, it really didn't matter because I wore a coat and hood the entire time. Thankfully, one of my friends texted me before we left the car and advised me to dress warm, so I swapped out my leather jacket for a cute coat I borrowed from my momma (not pictured).
But in observing how every other girl there was dressed, I learned a few things about what to wear (and what not to wear) to an outdoor concert.
>>Yes, boots are cute....but honey, if you wear them with a itsy-bitsy skirt you're gonna look like a hoochie....and probably be freezing your hiney off.
>>In addition to the above, if you choose to wear cowboy boots in a more demure manner...say, with skinnies, you're going to look like a clone to every other girl you encounter. (except for the ones in the hoochie skirts, of course.) And I don't know about you, but I prefer not to be twinsies with the five girls in my closest vicinity.
>>Layers are key...as with any event out in "the elements". Be creative.
>>Wear something you normally don't wear. What better time to take risks with your style than to a concert?
Our next one is the Taylor Swift concert to which I'm taking my two oldest daughters. What to wear to an indoor concert with a bunch of screaming tweens is a whole other blog post. Heaven help me.
Do you have go-to concert attire?
How does your style change with the music genre?
linking up with Plane Pretty