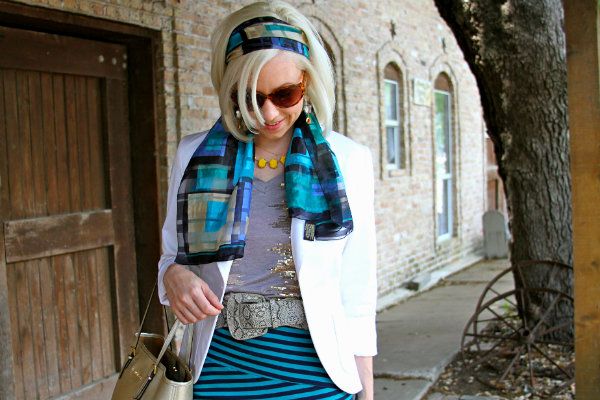 I just realized I'm looking down in every single on of these pics...just so happened that every other one with me looking up was most unfavorable. Who knew double chins and jowls were more flattering?
How was your weekend? The weather here was absolutely beautiful! For as much as I complain about Texas weather, we're actually having a decent Spring. Cool fronts are still making their presence known around these parts and I'm not griping one single bit. I love it!!!
This past weekend was pretty eventful for us...at least Saturday was. I'll post about that tomorrow, but for now I'll just say that it was one of those days I hope for every weekend. They're few and far between....but I'll take it when I can get it.
On the blog this week:
-Giveaway with lots of gift card goodies
-Taking looks from day to night
-Family day trip (see above)
-The BEST OF will be back this Friday!!!
Shop my look:
linking up with Monday Mingle