Hey y'all! Happy Friday!
I know Fridays are always the BEST OF Style link up (at least for the past couple of months), but I decided to skip this week and resume next Friday. We went to the Zac Brown Band concert last night and got home really late, so needless to say, I prioritized sleep over blogging. Normally, it's the other way around, but I was exhausted last night and not feeling very inspired. You can see all previous BEST OF posts
here
if you'd like to check out what we've spotlighted in the past. Thanks for understanding!
So on to the concert! It was the best I've ever been to....by far! It is amazing to me how crisp and perfect the vocals were. They sounded better live than recorded, and I don't think you can say that about many people. It was incredible! The jam outs were so neat to watch too, because these guys are super talented and really get into it. I think the coolest was the encore. They started with a Metallica cover, then their album title song, and ended with "Devil Went Down to Georgia." Awesome.
We were in the second row....really great.
This was on the Circuit of the Americas grounds pre-concert. I'm SO glad I brought a jacket...it was freezing!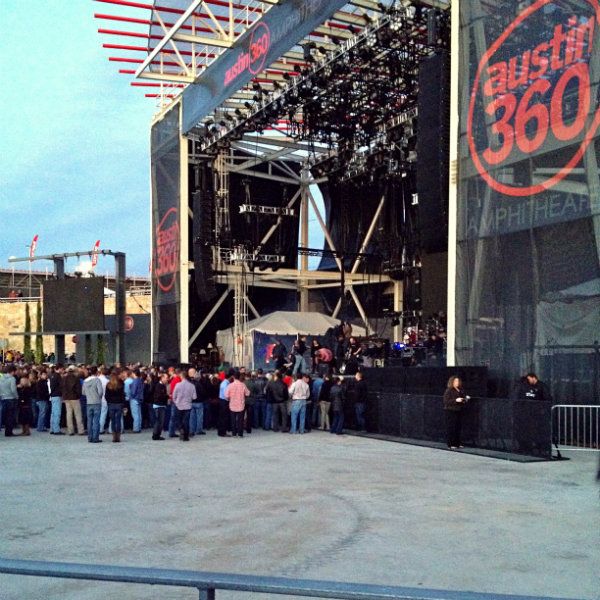 Setting up for ZBB.
I could almost touch him....with my go-go-gadget hand.
We had so much fun together! (Wonky eye pic.)
If you ever have a chance to see them, you just cannot pass it up.
So. Dang. Good.
The End.
I hope y'all have a wonderful weekend!!! Come this weekend, I'll have a new look around these parts....so check back for it!
p.s. Oh yeah...forgot to mention that they tweeted me the other day.
#nbd #makesmelikethemmore #dontowncowboyboots