Last week, I met my lifelong best of a friend and her two girls at Zilker Park in Austin. It was a bit chilly, but the weather didn't stop us from thoroughly enjoying ourselves. My favorite part was the train ride, in which we were able to have some momma talk thanks to the kids' somewhat confinement. :)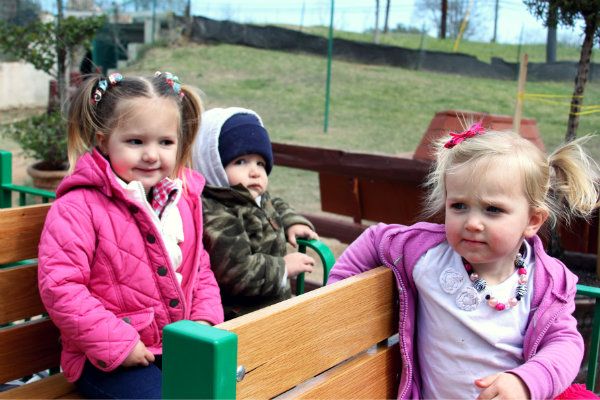 I love this picture...all three of them are on totally different pages.
This picture makes me want to get him out of bed right now and wash those tiny hands. #parkgerms And yes, he's wearing different shoes, for which I really have no explanation.
Such a good momma and her precious little ones!
She and I have known each other for as long as we can remember....circa 1987 or so.
Speaking of the 80's, I just can't get enough of this picture of us from a few years back.
As she said the other day...."we played as kids and now our kids play together."
We've definitely come full circle...in more ways than one. Love you, M!