Happy Good Friday!!!! A couple of things I'd like to just mention before we get to this week's
BEST OF....
1. After a ridiculous amount of time and stress over my feedburner feed not updating (apparently it hadn't updated for a year and a half, which is a big issue especially since I had no clue and especially with Bloglovin'), I think I finally got it straightened out....which means you can can now
follow me on Bloglovin'
. Well, not that you couldn't before, but at least now you'll see more than a freshly post-partumed momma with awfully short hair in an awkward, first ever outfit post.
2. Since fielding some questions about this BEST OF series,
yesterday I clarified a few details about it
. Basically, the BEST OF looks are my picks of what I'm digging around the blogosphere...and I categorize them. The link up is open to
any
and
all
posts style-related (not Best Of theme-related...but you can if you want to). I would hate for anyone not to link up because they thought it had to be a certain topic-related post. Glad we had this talk.

**********


Okay! So on to this week's BEST OF looks!!!!! A new(ish) trend this spring is the black and white look. Not that B/W was ever not in style, but designers have especially concentrated on pairing the two as of late....mainly with stripes. We all probably own a black and white striped top or two, but what about a blazer? A black/white striped blazer is such a classy and edgy look at the same time depending on how you wear it! Have you gotten your hands on one yet?
Here's my BEST OF picks for Black and White Striped Blazers this week: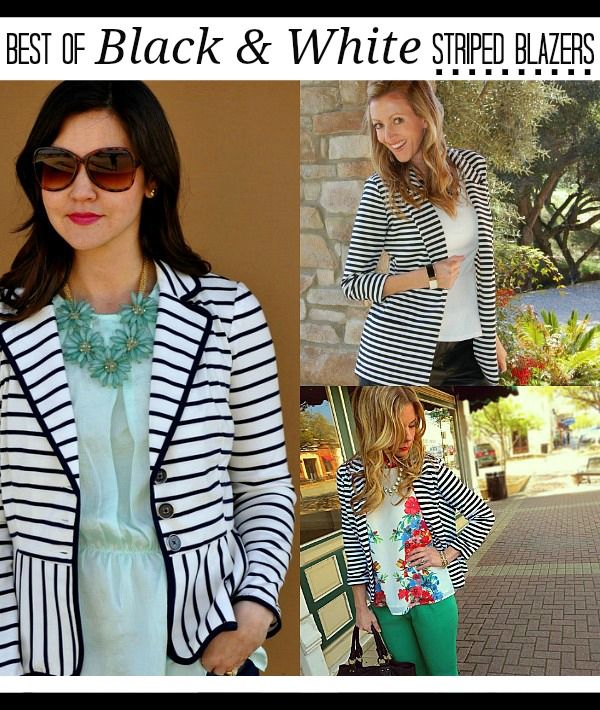 Here's how I've worn my striped blazer in the past...I'm in the market for a newer, lightweight one, as this one doesn't "breathe" at all! #sweating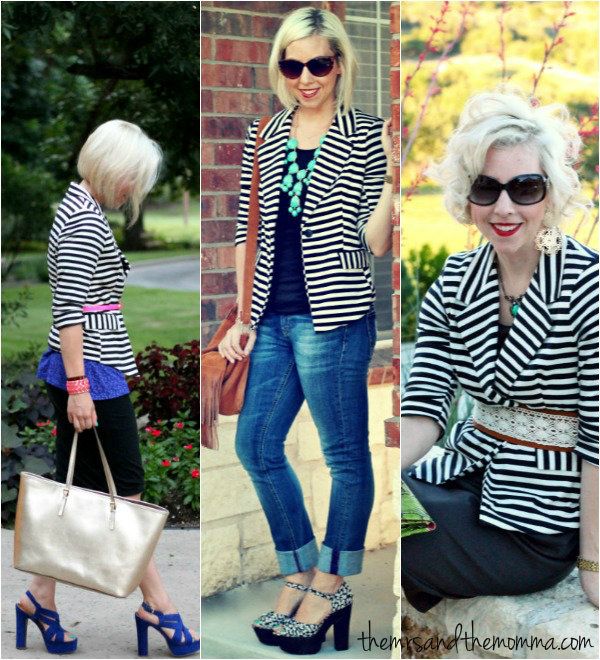 Shop Black & White Striped Blazer Options:
Alrighty...time to link up!
Here are the specs:
1. Link up ANY and ALL style-related posts....these can be curated fashion posts, outfit posts, etc. They do NOT have to be in line with the BEST OF theme of the week.
2. Please be a follower of The Mrs. & The Momma.
3. Grab a button or link to my blog somewhere in your post.
4. Link up your post with your blog name, not your post title.
linking up with Favorite Things