Happy March!!!!
Being the first of March, it's officially spring...right? I've had some new wedges burning a hole in my closet for a while now, but it just goes against the grain to wear sandals in the winter, no matter what kind of shoe the weather warrants...strappy wedges or not. It's kind of like a self-imposed shoe version of "no white before Easter" rule. Well let me tell ya' friends, I better go get a pedicure, 'cause the toes are coming out now!
********************
Wow, we're already at week 3 of the BEST OF Friday Style series! This week, it's all about patterns. It's so hard to pick a favorite pattern, don't you think? My go-to are definitely polka dots and stripes, but I love them all!
The BEST OF pattern picks this week are a cozy leopard coat with denim on denim layers, some bold tartan and stripe colors grounded with the leopard neutral, and the understand spring floral that's so apropos for the first day of March, am I right? I just love all three of these looks!!!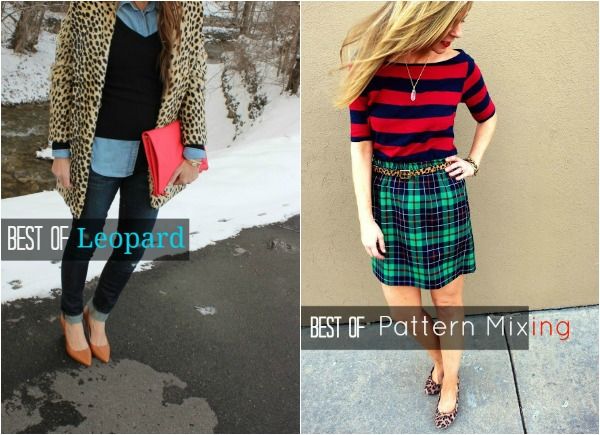 Now it's time for you to link up your outfit posts of the week and browse around for some style inspiration!
My only requests are that you be a follower of The Mrs. & The Momma and please link back to my blog (or grab a button) in your post. Thank you!
*Disclaimer: The BEST OF Style Link Up views and picks are solely the expressed opinion of The Mrs. & The Momma blog.