A while back, I pinned a recipe for homemade pepperoni rolls like
Double Dave's
. Let me tell you, if you've never tasted one of these, they're pretty much to-die-for. When we're in town (Austin), it's impossible to pass up a
Double Dave's
, or their ranch dressing for that matter. So imagine my anticipation and salivation when I finally decided to try these babies for myself from the recipe on Pinterest.
It turns out, I'm a dough snob. The recipe called for pre-made dough along with some other ingredients I didn't care to feed my family.
Enter: homemade pizza dough and winging the rest of it!
I often make
Pioneer Woman's pizza dough
. It's so incredibly easy and it makes enough for two pizzas. (side note: ALL of her pizza recipes are delish...my favorite is the prosciutto, arugula, fig, to which I add goat cheese)
If you follow me on Instagram (@kjansen) I posted the "steps" portion of this recipe last night, however, I'm a big airhead and deleted the pics...so just imagine, okay?
It really can't get much easier than this:
1. Roll out half the pizza dough
2. Cut into triangles the size of a man's hand (I know, weird) using a pizza slicer.
3. Generously sprinkle mozzarella cheese and lay out 4-6 pepperonis.
4. Starting at the pointed end, roll away and pinch the seams together.
5. Bake at 500 for 10-15 minutes depending on how thick you make them.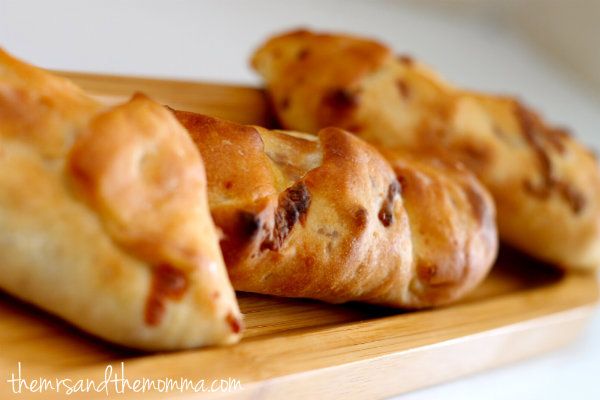 *Just FYI, I ended up using all the dough and our family ate all but 4 of them.
Eat them hot with ranch or marinara and then go get seconds! I ate the leftovers today, and they were even better!
Enjoy!