I took tons of pictures over Christmas. I mean, A LOT. My philosophy is, if I take enough pictures, I should get a least a few that turn out good. Here are some of my favorites that I captured over the holidays.
Family Christmas Picture at its finest.
Ahhhhh, Ha, Ha Ha!!! Whatever my mommy just said was SO hilarious!!!! She's the funniest person I know!
I luv my momma and my momma luvs me.
Don't let the dogs eat my cracker, Daddy!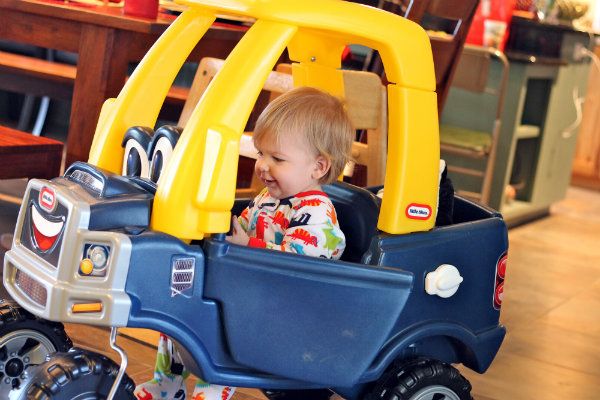 Yessssss! (with fist pump) I'm gonna get ALL the ladies with this new ride!
That's not funny, sis. Let me back in.
What are your plans for New Year's Eve? Do you have any parties to attend? Or would you rather sit at home in your cozy PJs and watch the ball drop from the comfort of your own home? (And I'm talking about the NYC one of course, because then you can get to bed an hour earlier.)
I'm thinking the latter sounds pretty nice, albeit quite lame. Don't get me wrong...that plan is on the table for us. We just haven't done anything for New Year's in several years and each time I've told myself that
next
year would be the year that I'd plan ahead, find babysitters, and do something extraordinary.
But seeing as the day is already here and none of those three have I accomplished....
Well, it looks like NEXT year will be the year.
Or the next.
Or possibly the next after that.
In other news, I'm now accepting applications for babysitters available New Year's Eve 2013, 2014, and/or 2015. Please submit to management.
HAPPY NEW YEAR!!!!
linking up with MMM today