Happy Monday! Did y'all have a great weekend???
We did. It didn't go exactly
as planned
, but my daughters and I did manage to fit in two Christmas movie viewings.
"Buddy the Elf, what's your favorite color?"
I also got the chance (don't have many opportunities to dress up besides church) to wear my new
eShakti
dress!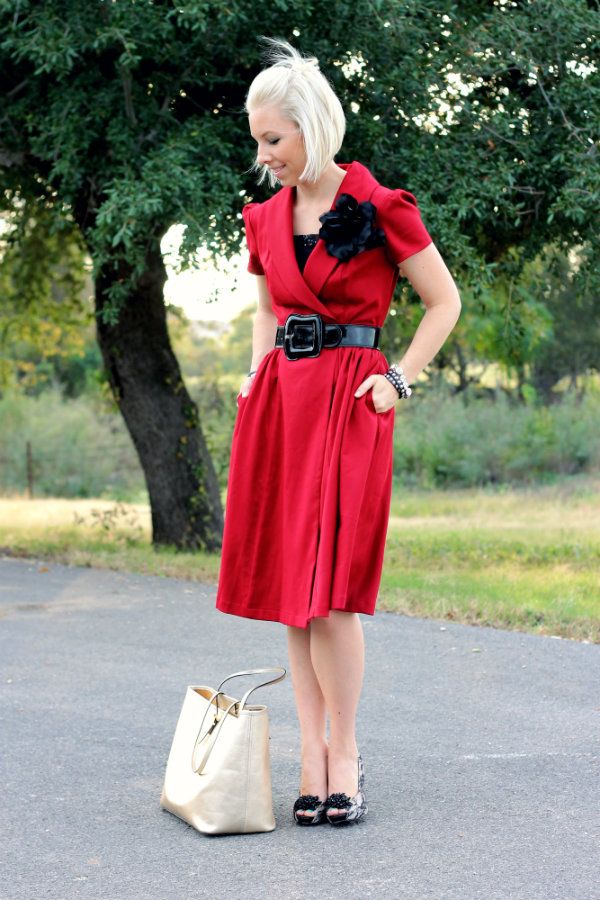 Have you heard of
eShakti
? I'm sure you probably have...maybe you've seen them featured in
Vogue
or
Glamour
as of late? They offer design and fit customization as part of the ordering process, which means you can make any item to your specifics, i.e. neckline, sleeves, length, bust, etc. For my dress they sent me, I got to pick out this particular style of sleeves and designated a "below knee" length.
Also, they don't stock any sizes, so your dress is cut to order and made just for you....at a super modest price to boot!
Here's
another one of my favorite picks they offer.
Two things I learned about
eShakti
...
1. Their fabric is truly high quality and even I (who's the furthest from a seamstress) can tell it's well-made.
2. If I were to order my dress again, I would have given my measurements rather than just designating my size (they give you the option). My dress is a little big, but it's nothing that moving a few buttons and growing boobs can't handle. Just giving you a heads up.
I hope everyone has a fabulous week!
Oh! I almost forgot!
I am planning to host a Christmas link up party next week (as well as sometime in December, too) for holiday outfits, decor, gift ideas, etc. I know everyone is planning on doing these types of posts, so what a great way to get some ideas and grow our community! Check back for details!