Of course this is not my
real Halloween costume
.
Psh
.
Raaaaarrrrr!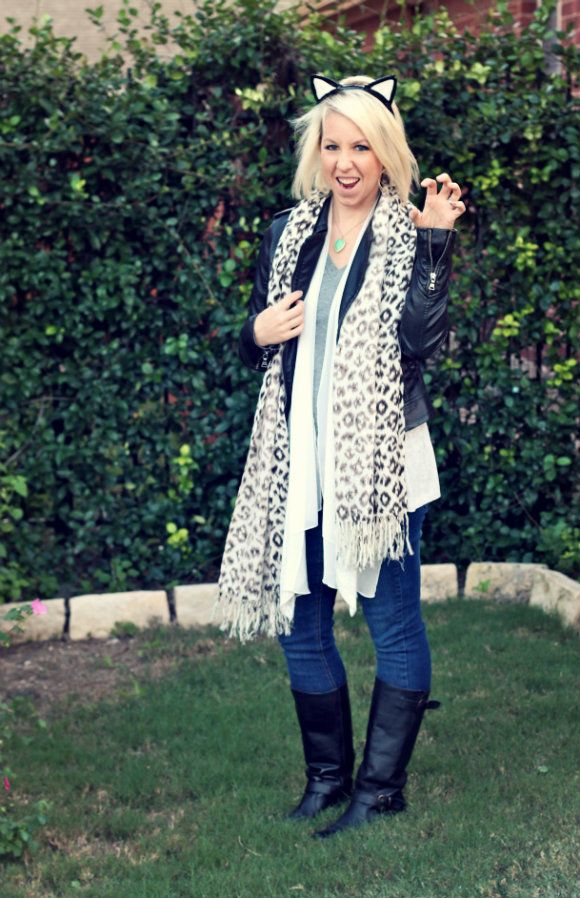 We had two Halloween parties this weekend and getting all "
Darth Vadered-up
" just didn't sound appealing to me the second go around. I'm firm believer in slapping on some cat ears to any outfit and calling it done...so that's just what I did.
And added some leopard print for good measure.
I thought about editing out those rings under my eyes, but then I decided to keep it real. This is what eye bags look like a '31 with four kids', my friends.
We have quite the eventful week ahead of us....(which in my mind means lots of blog material!) Good thing I
got started early
today (although it was a struggle).
What are you dressing up as this week?
shop this look: