I'm well aware of our family's borderline geek status in terms of our affinity for Star Wars. Tonight, just made it that more clear to me....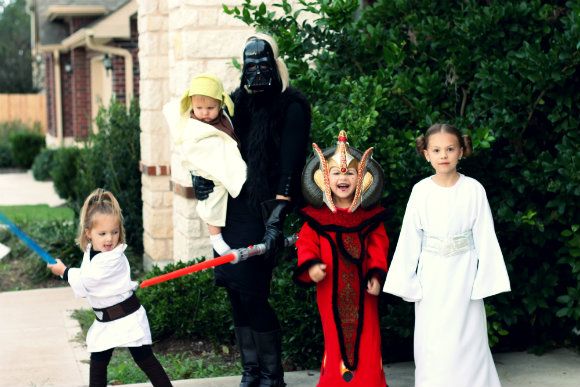 Wearing coordinating Star Wars ensemble outfits to our church's Trunk-Or-Treat
Geek Factor: 7
(I reckon that number is debatably higher)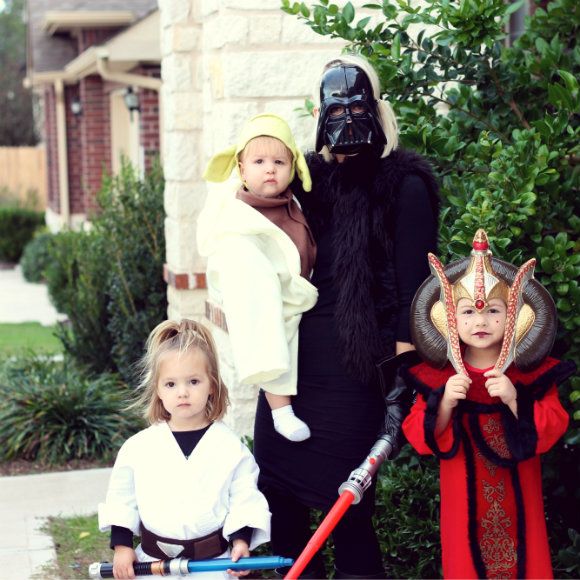 Blaring the Emperor's Death March in the car on the way to said Trunk-Or-Treat
Geek Factor: 10, plus an exaggerated eye-roll
(The fact that we even have that in our downloads is in itself a solid point)
It's all for the kids, I tell ya.
Right, husband?
At least that's my story and I'm sticking to it.
And yes, that is fur Darth Vader is wearing....if you were wondering.