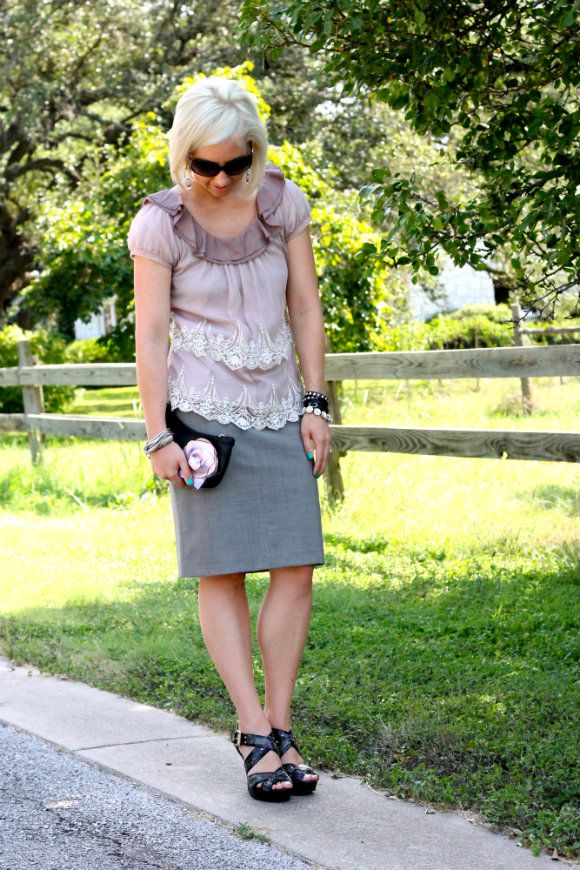 blouse: Anthropologie
skirt: Banana Republic
clutch: Express
shoes: Michael Kors
bracelets: F21, MK, Charming Charlie
Speaking yesterday of standbys....this blouse is another one of my go-to pieces to make an effortless outfit, however, it doesn't get along so well with little ones....therefore, ranking low on the frequency of wear scale.
Certain
babies (I'll refrain from pointing any fingers) tend to wrinkle the underlay, drool on the silk, and often have a suspicious stain-making substance on their tiny fingers which ends up on this 'dry clean only' blouse.
Basically,
he-who-must-not-be-named
is why I can't wear nice things.
*Only one more day to enter my
JUNIEblake giveaway
!!!! Be sure to enter if you haven't already....with 2 winners, your chances double. Right? Is that math right? Well, it is in MY head.