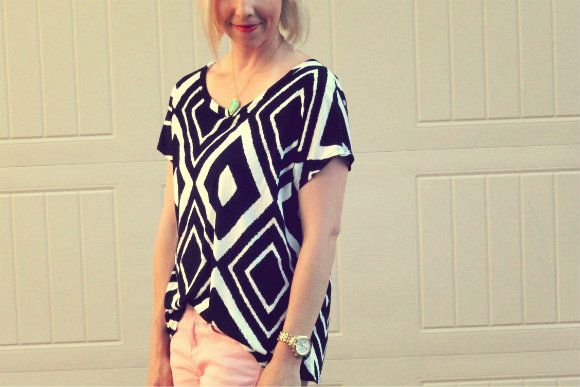 No outfit links today...basically because I didn't fee like it. Aaaand I wasn't super fond of this outfit.
Boy, am I glad it's Friday. I've been looking forward to this weekend since my birthday, when my husband gifted me with a little night away at one of our favorite
local destinations
.
The atmosphere at the place we're going reminds me of the resort from "Dirty Dancing". At dusk, all the sun kissed families come out of their rooms showered, primped, and head to dinner. After supper, there is a huge fire pit to roast marshmallows for smores and old-timey bike riding on the riverbank. We'd like to bring our kids, but we really need some "us" time right about now. I'm sure they'll understand...someday.
My husband scheduled us couples massages at their spa, to boot! Bonus points!
In other news, tomorrow is my first blogiversary! I'll have some words to say about that tomorrow, but for now, check out some of my week's faves:
-I made
this
strawberry/basil deliciousness for lunch...super yummy!
-If you're noticing anything "new" around here, it's all thanks to
this talented girl
!
-I'm loving all the polka dots everywhere...especially
this lovely blouse
(at 50% off!!!)
Happy Friday Y'all!!!!