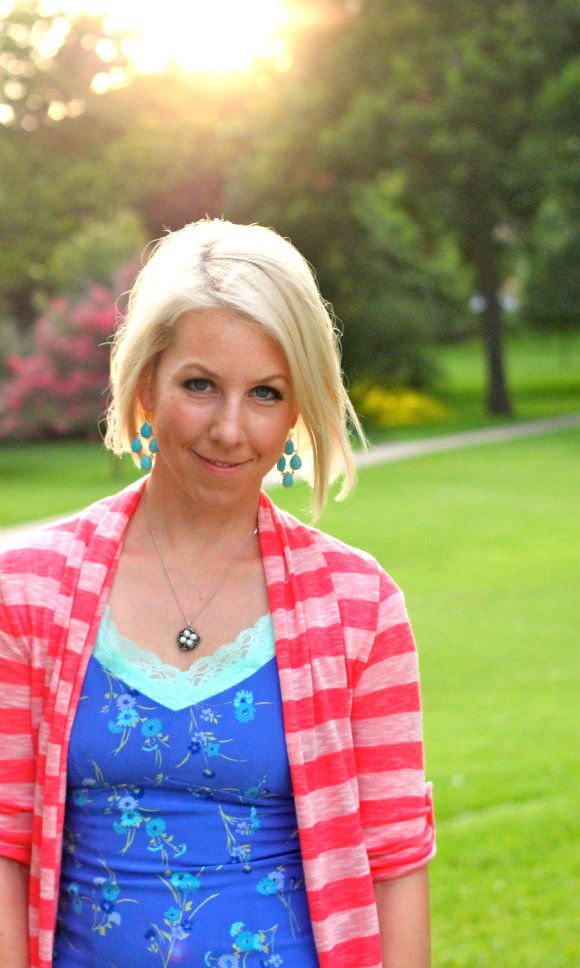 First off, I'd like to mention this dress is borderline vintage....kind of. Sort of. Well, maybe only to those of you born in the 90's.
I wore it for my high school graduation. Okay, so not THAT long ago (yeah, actually it was), but old enough for me to be surprised to see it in my closet lurking out from behind some other rarely-worn dresses. How is it that I still even have something I wore in high school? I consider myself pretty good at regularly donating unworn clothing...plus we've moved recently, which everyone knows is the primary catalyst for getting rid of stuff. I guess I must have an emotional attachment to it. Can you blame me?
Alas, I'm glad it did fly under the purging radar for these many years, because I enjoyed getting to wear it on our anniversary date. Albeit, it was a tad snug around the hips (as expected after birthing four children and especially after eating a ginormous meal).
After dinner, we walked a few blocks up to the Texas Capitol. The grounds are gorgeous and we even got to see a double rainbow while there.
We had a really wonderful date, but what trumps our scrumptious dinner is the promise of a delicious breakfast of leftover Rocky Road Bread Pudding tomorrow morning.
Yep, you read that right. And it was............
Wait for it......................
Amazing!!!!!!
*STAY TUNED FOR RELATED POSTS: "
Eyes Bigger Than My Stomach
" and "
Dessert Overreaction
"*