School is well under way and I feel we have just began to come up for air. Activities, homework and tests, and schedules in general have been quite busy lately. It's a challenge (and priority) for our family to spend as much time together as we can, so anything that provides a bit of a shortcut is a definitely MUST for us right now! This is especially true when it comes to after-school snacks and dinnertime. Anyone else in this boat? I think mommas, including myself, love when they can feed their kids good food while benefiting from some convenience and ease.
We've been loving a few products I received in a recent Babble Box. Not only have they made dinner time quick and easy with the Veetee Rice packs and Kahiki chicken, but after school snack have been extra fun with new snacks such as Popchips, Sabra Hummus Spreads, Chocmeister, and Peeled Snacks...it's been so refreshing for have unique and quick options rather than the usual granola bar.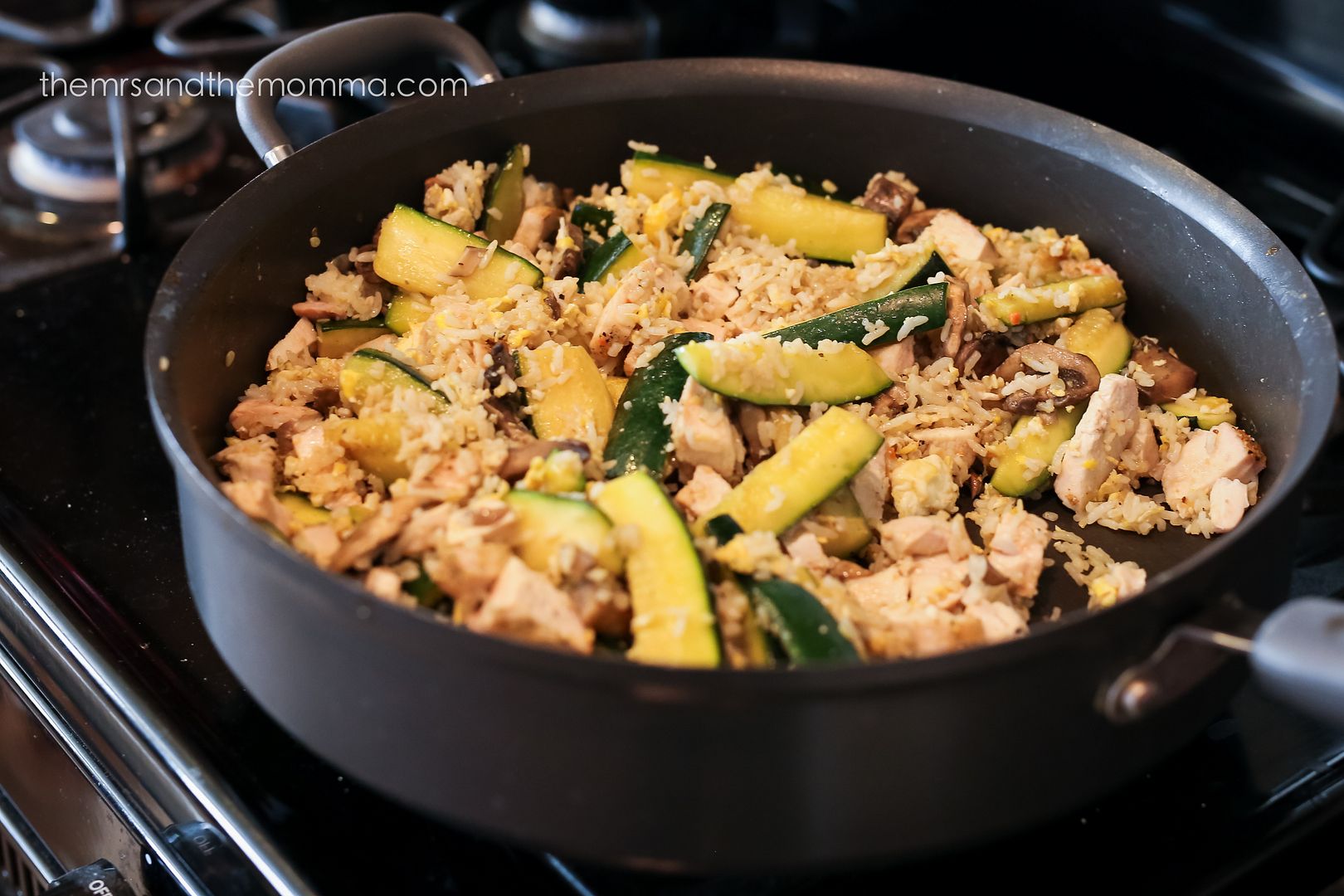 Such a yummy dinner! We sautéed up some zucchini and married it with
Veetee Rice
and
Kahiki
chicken...viola! The
Kahiki chicken
is one of the best oriental frozen foods out there and the
Veetee rice
can be microwaved or sautéed as well...so yum! I can't wait to try the Kahiki bowls for when I just need a little dinner for myself!
My kids get lots of "junk" for lack of a better word, at school and when they're with their grandparents...so at home, I'm pretty protective of what they eat. I love that these
Peeled Cheddar Peas Organic
snacks are healthy and nutritious. My kids eat these baked snacks up!
My kids have always loved hummus for afternoon snacks...with either carrots, cucumbers, or pretzels. These Sabra spreads make it kid-friendly because you can just squeeze however much you want on your kids' plate! Also, these Popchips didn't last long in our house...in fact, they were gone in one afternoon! They especially loved the cheddar flavor! And on days they choose sweet over savory, we go for some apples or pretzels dipped in the Chocmeister hazelnut spread, a sweet chocolate delight! Again, I feel good about a "healthier" option and my kids absolutely LOVE it! Dipping is definitely preferred when it comes to snacks...I guess it just adds another dimension to it and helps the kids feel empowered.
>>>I've got some fun deals and coupons for you! See below for your next shopping trip:
-Chocmeister: LessSugarChoc for 20% off orders of $25 or more on
ilovepeanutbutter.com. Offer will be valid through September 30th.
-Peeled Snacks White Cheddar Peas Please: One time offer of 15% off total cart over $25 at http://shop.peeledsnacks.com, promo code BABBLE16. September 5th-30th, 2016.
-Kahiki Crispy Tempura Item: Print a limited time Buy 1 Get 1 FREE coupon for our new Yum Yum Stix™, Bowl & Roll™ entrees or Egg Rolls. While there, download our FREE Asian Dinner Party Planner!
Can't wait to try these other Kahiki products as well!!!!
**Because I love sharing family tips that make life easier, I've partnered with BabbleBox.com and Single Edition Media on this post. All opinions are my own.
Follow me on: Instagram|

Twitter

|

Facebook

|

Pinterest

|

Bloglovin