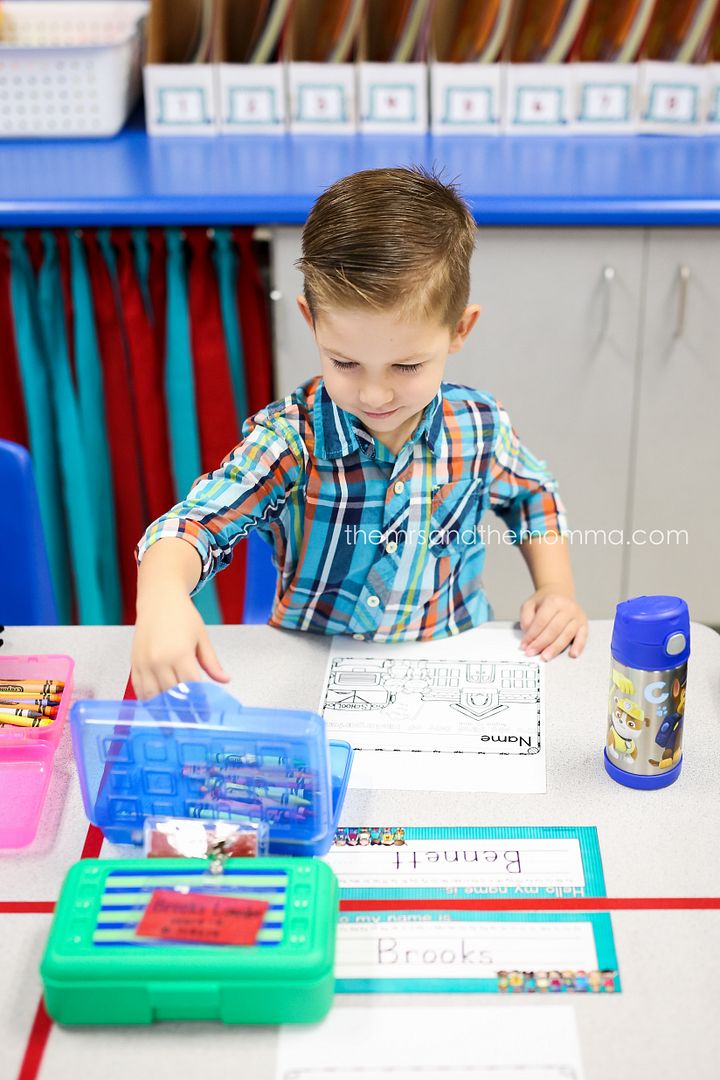 When the last baby goes to kindergarten, one's heart is never the same. The girls? No biggie. But my son...he's a different story. As I kissed my little guy goodnight last night, the thought went through my head that nothing will ever be the same from this point on. We've reached a turning point in our family...all 4 kids are in school.
I didn't quite know how this morning would pan out, emotion-wise. We were at the school super early (still dark outside) with warm cinnamon rolls in hand (a first-day-of-school teacher gift tradition), and my oldest two pretty much peaced-out on us without giving so much as a look back. The third dropoff was easy and quick (Miss Independent), and then came Bennett's turn to be dropped off in his classroom. Thankfully he was excited about his own cubby and went straight to work coloring after I insisted on some pictures. He didn't seem too phased about us leaving (or maybe he was wrapped up in the newness)...which was a huge blessing, because I might not have held it together had he not. A couple of weeks ago, he told me "Momma, I might cry a little on the first day of kindergarten...Will you?" Heart-melt. Thankfully, all went well and they were EXHAUSTED at the end of the day.
My favorite after school quote was, "Momma, my shoes are ruined. They're not new and shiny anymore because we went out to the playground." Ha! Sweet boy loves his new shoes...and hopefully will see how they can be "made new" again! I'm praying tomorrow will go just as smoothly and that today wasn't a fluke!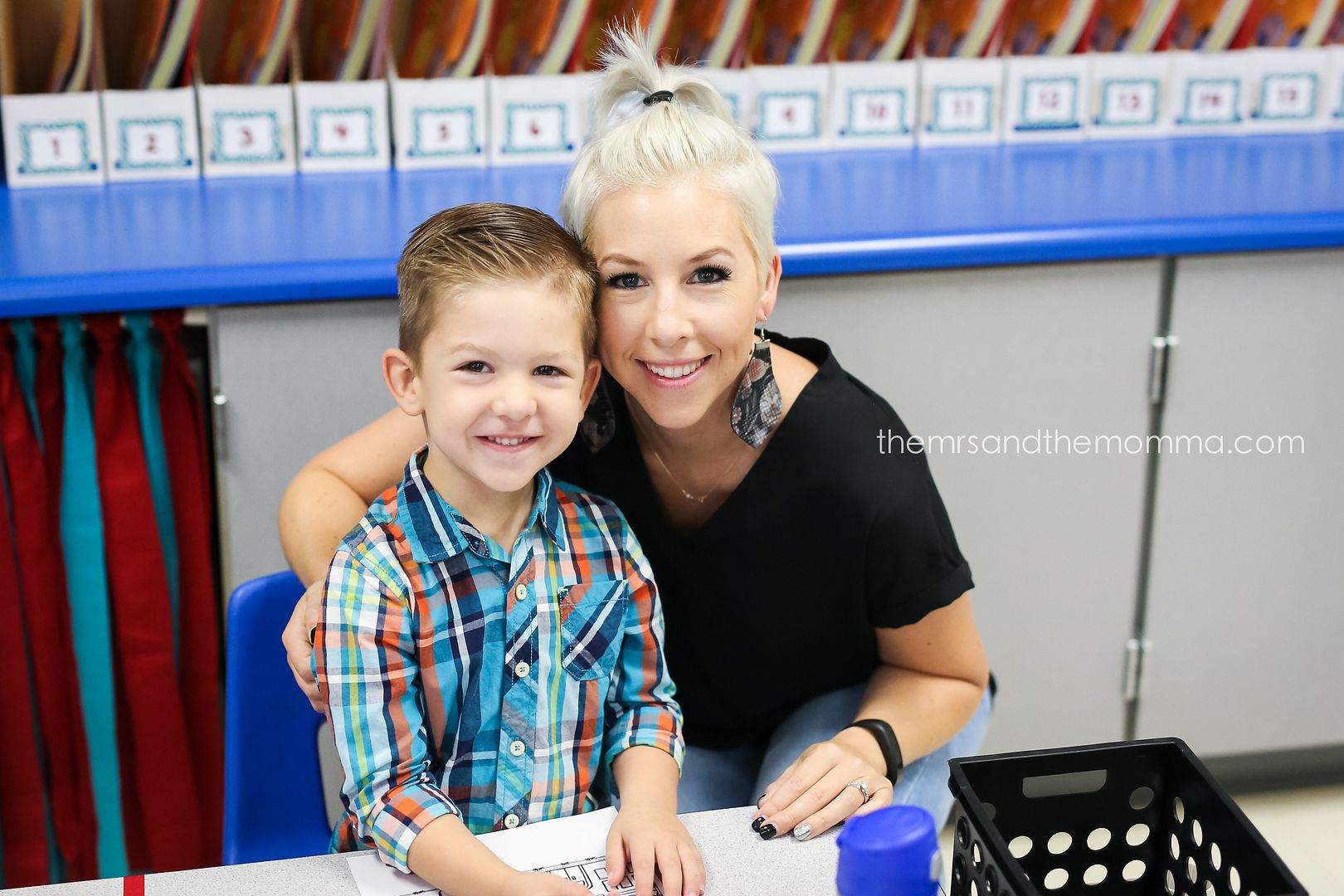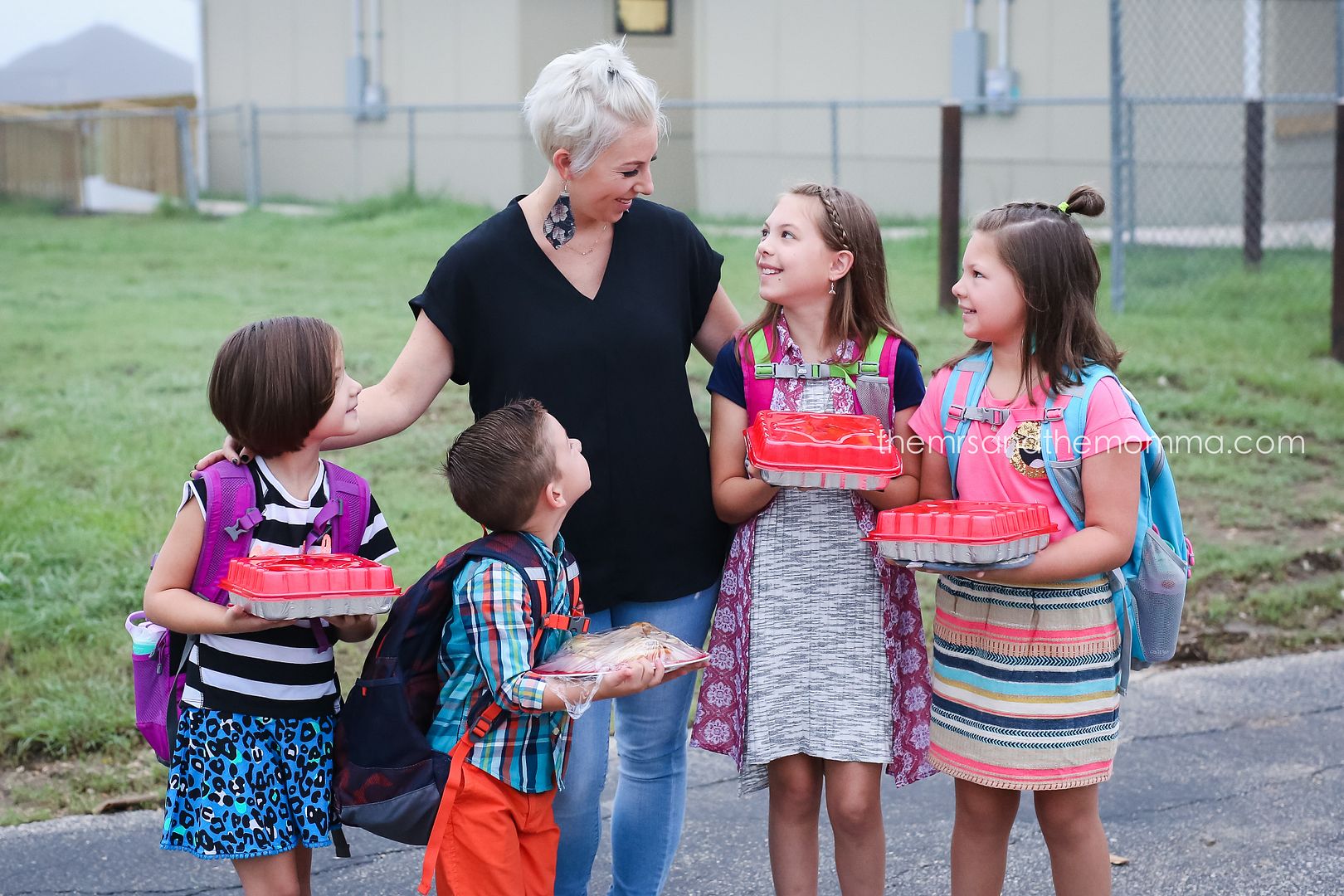 >>> Do YOU have school age kids? How did your 1st day back go?
Follow me on: Instagram|

Twitter

|

Facebook

|

Pinterest

|

Bloglovin