I had a moment of panic, sadness, wonder, love, and pride...all rolled into one, yesterday. Tyler Bree and I were walking up to a building, and in an instant as I glanced her way, she looked as if she'd grown overnight. In her running shorts, tee, and chucks, I saw a glimpse of my child, my FIRST born, on the cusp of young womanhood. It hit me hard in the gut...I mean HARD. Moms (and dads for that matter) don't usually notice growth in their children because we see them day-to-day. I've actually "seen" growth in my kids only one other time, and that was when I had been away for a week...and let me tell you, it hit me hard then, too.
But this time, it was different. It wasn't just that she'd grown, but it was my halting recognition that she's almost no longer my "little girl". She's basically a pre-teen. She's on the edge of something I thought would never come. She's becoming beautiful in a way that isn't necessarily synonymous with childhood. Yes, of course she's still a child and looks as such...but in this moment yesterday, I saw something more...and it sort of broke my heart.
I feel like in my role as mother, my job description is vast, but fairly simple. I'm responsible for the nurturing, love, and spiritual guidance of my children...making every effort to be a good example to them and set them on the path for a covenant life. But in addition, I constantly check myself attempting to "live in the moment" for fear that one day I'll look back and not know where the time went. Who am I kidding? I know that's inevitable....time goes way too fast...but I still hold onto some hope that by consciously cherishing even the mundane moments with them, will somehow more permanently etch the memories of their childhood into my mind. Wishful thinking? Probably...especially considering the black hole that is my memory retention. But maybe they will remember more than I do, which is an acceptable consolation prize.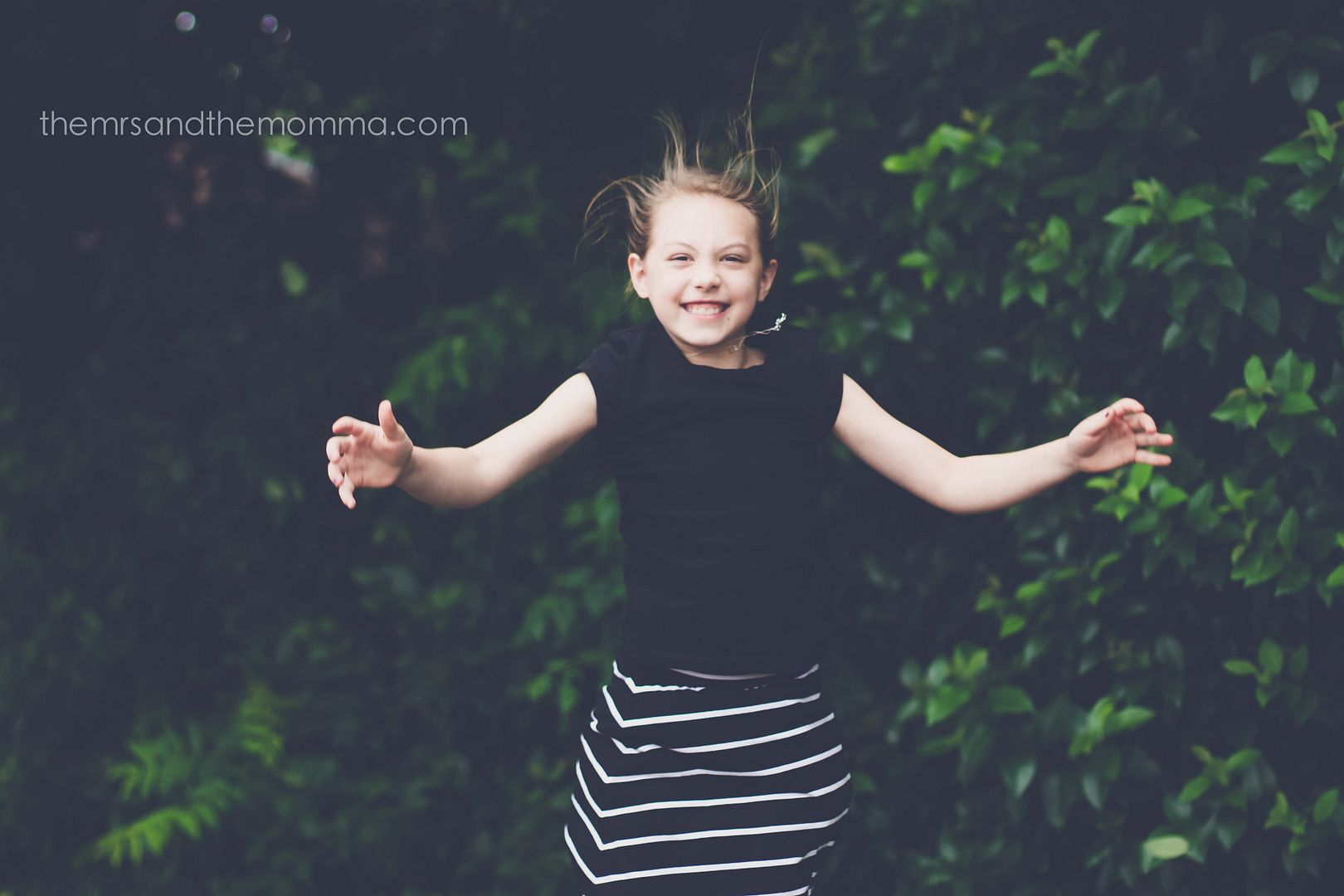 When we got in the car, I looked at her and said, "Tyler Bree, I think you've grown." I must have failed miserably at hiding my feelings of that statement, because she promptly replied with "Don't worry Mommy, I'll always be your baby."
Cue heart explosion.
Follow me on: Instagram|

Twitter

|

Facebook

|

Pinterest

|

Bloglovin