Our Disney Cruise vacation last week was our second time to sail the magical seas. Our first was three years ago when our oldest was 6 and our youngest was 10 months and we loved it so much, we couldn't wait to get back! This second time around, we were a bit wiser about some "secrets" to make our Disney Cruise even better than the first!
I'm sharing today 10 of those secret tips and how to make the most out of your Disney Cruise vacation. (Please feel free to leave me any questions or addition tips you may have!)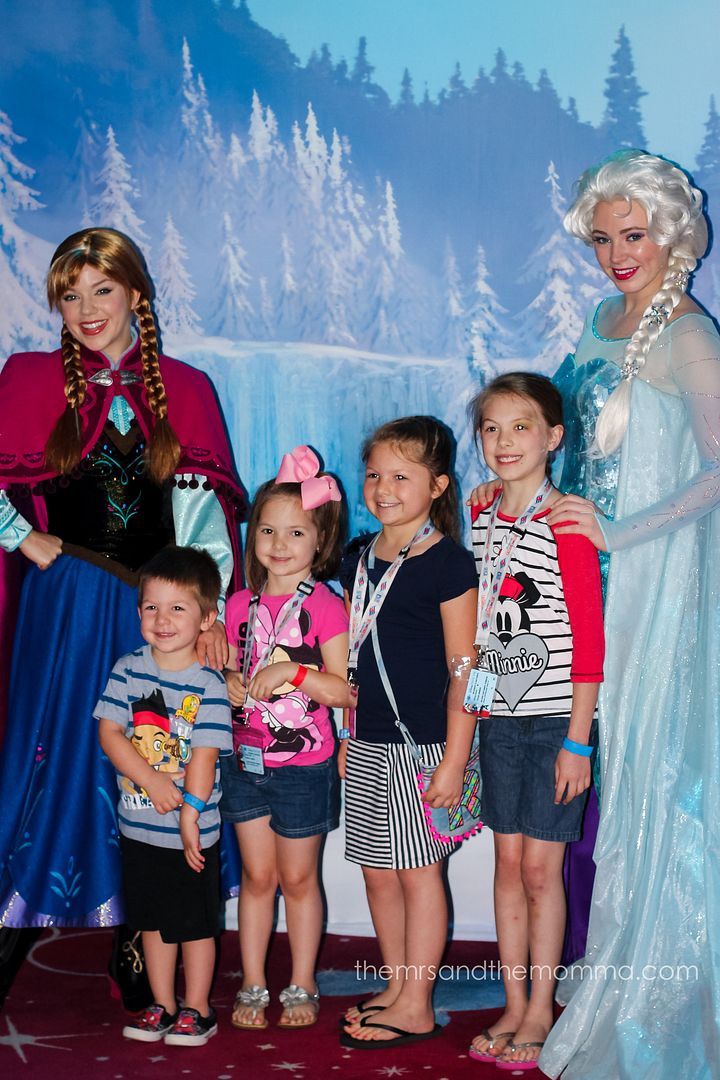 1. Get character tickets. When we first boarded the Disney Dream, we saw something on the schedule that we hadn't known of or seen before. For a limited number of people, tickets are given out for special character meetings with the princesses (Snow White, Belle, Cinderella, and Rapunzel), Elsa and Anna, and the Disney Jr. crew (Doc McStuffins, Sofia, and Jake). We knew we'd have opportunities to see most of these characters at some point on the cruise, but obtaining a ticket was basically like the "fastpass" option at Disney World to bypass long waits. Thanks to one of our friends, we got our hands on these HOT tickets and saved a LOT of time. And I may be mistaken, but I'm pretty sure Elsa and Anna didn't have any other appearances besides this one...totally exclusive!!!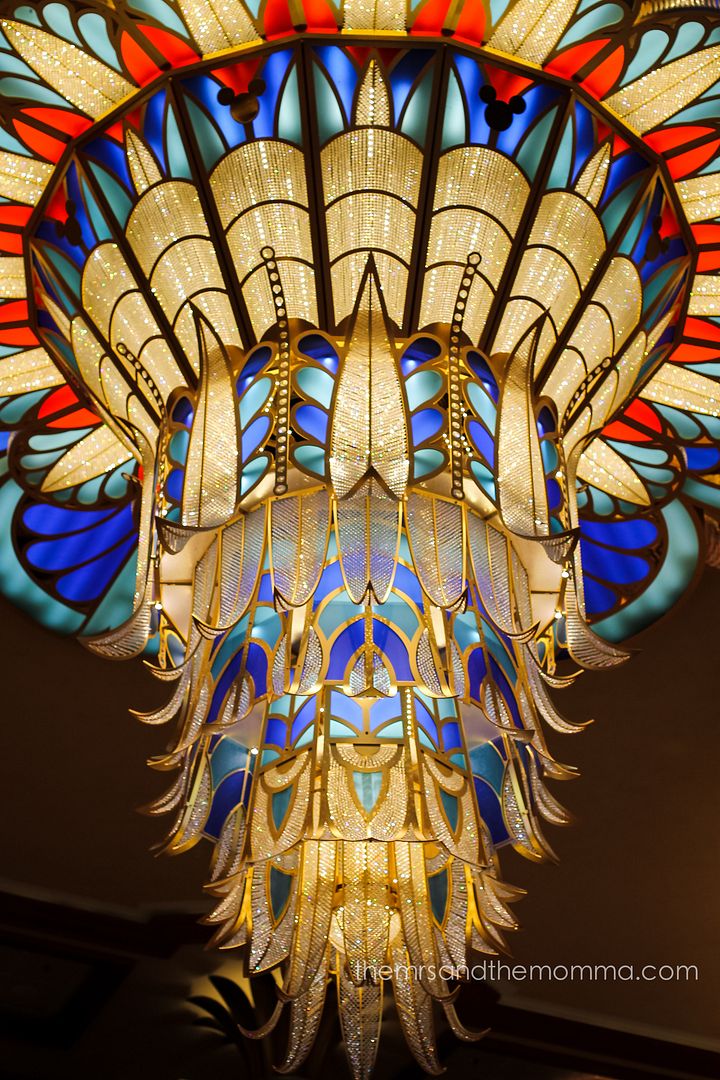 2. Download and use the Disney Cruise Line App. This was such a lifesaver! There is no internet access on the ship (except for paid wifi), but through the app you can text others in your party...which was HUGE for us, as we traveled with 4 other families and it facilitated us being able to coordinate with others and keep track of kids. Also, each and every detail of the cruise is at your fingertips. Where and when to see characters, directions to everything on the boat, schedules, fun facts, etc. Disney really fulfilled a need with this app...we were so thankful for it!
3. Budget to purchase photos on the boat. On our first cruise, I made the mistake of not purchasing any of the photos taken on the cruise (there are photographers everywhere snapping shots the entire time) thinking I had most all of them on my own camera. To my dismay, I got home and realized most were either poor lighting or blurry...which was even more devastating because I had seen how wonderful the images of us captured by the Disney photographers were!!! So moral of the story...buy at least a few photos. You'll thank me later.
4. Register your kids for the Oceaneer's Club/Lab online ahead of time. Doing this will expedite the process once you're on the boat when your kids are excited to be checked in. And if you're on the fence about leaving your child in these clubs, let me assure you that it's COMPLETELY safe and okay. The kids are given wrist bands equipped with GPS in order to locate them within the club...that's right, the counselors know exactly where your kids are in the club. At any moment your kid wants to leave, they text you immediately asking parents to come pick up children. My kids loved the Oceaneers Club/Lab this time, especially Andy's room and the character activities such as "Find the Hook".
5. Have a plan to maximize your cruise experience. While Disney vacations are the best memory-making experiences for families, they are not usually very relaxing. That being said and knowing that from the get go, make the most of your time on the cruise ship even if that means being quite busy. There are SO many fun activities, character meetings, shows, etc. that when taken full advantage of, can really enhance your cruise. This second time around, we learned to plan out our days so that we didn't miss anything we wanted to make sure to see/do. Our first cruise, we felt we wasted time somewhat...but that may have been due to napping schedules of little ones.
6. Take advantage of room service at night once everyone is back in the room. In my opinion, when else can you get free room service AND have Mickey bar cookie sandwiches at night?!?!?!?!?!? Never, that's when. These are the kinds of things that make a super cruise a super special cruise...it's what your kids (and you) will remember.
7. Bring your own sand toys. I thought bringing our own toys to the beach on Castaway Cay would be a big ol' pain in the butt, BUT it wasn't at all! On any other beach vacay you'd bring along sand toys, so this one shouldn't be any different. They don't take up much room, so make this a priority!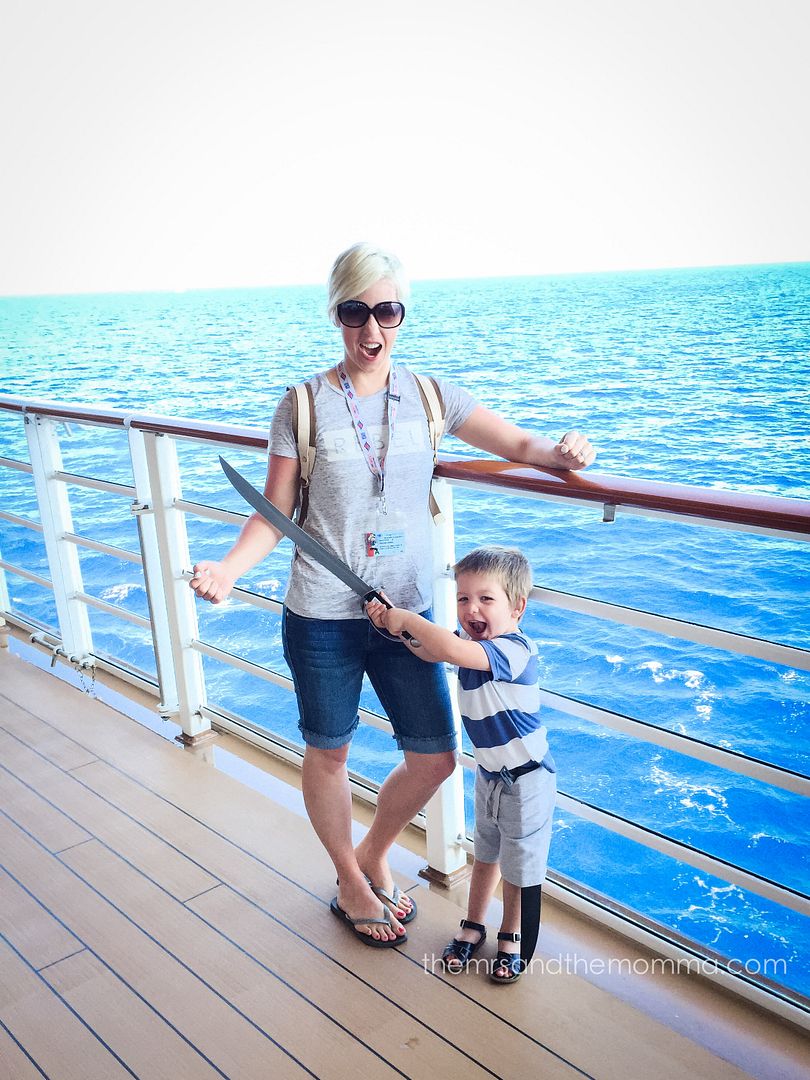 8. Get to know your room hosts and servers well. These fine people leave their families for months on end and work super hard to make their guests feel at home. We've found that we enjoy getting to know their backgrounds and stories. Our servers treated our kids like their own...bringing them special treats at dinner, entertaining them with origami or magic tricks, and really taking over in terms of helping during mealtime. They made dinners a relaxing experience for our family, which I truly appreciated. And although we didn't see our room host as much, he was exceptional as well and was SO very nice. Treat these crew members well...they deserve it!
9. Take time to explore the ship...there's treasures to be found everywhere that might otherwise be missed. We knew there was putt-putt golf somewhere on the boat, however we probably would've never played, must less found it had we not taken the time to wander around. On our first Disney cruise, Blakely and I were strolling down a hallway exploring the ship when we happened upon Belle reading a book all by herself! Having such an organic and unstaged encounter with a princess made our day!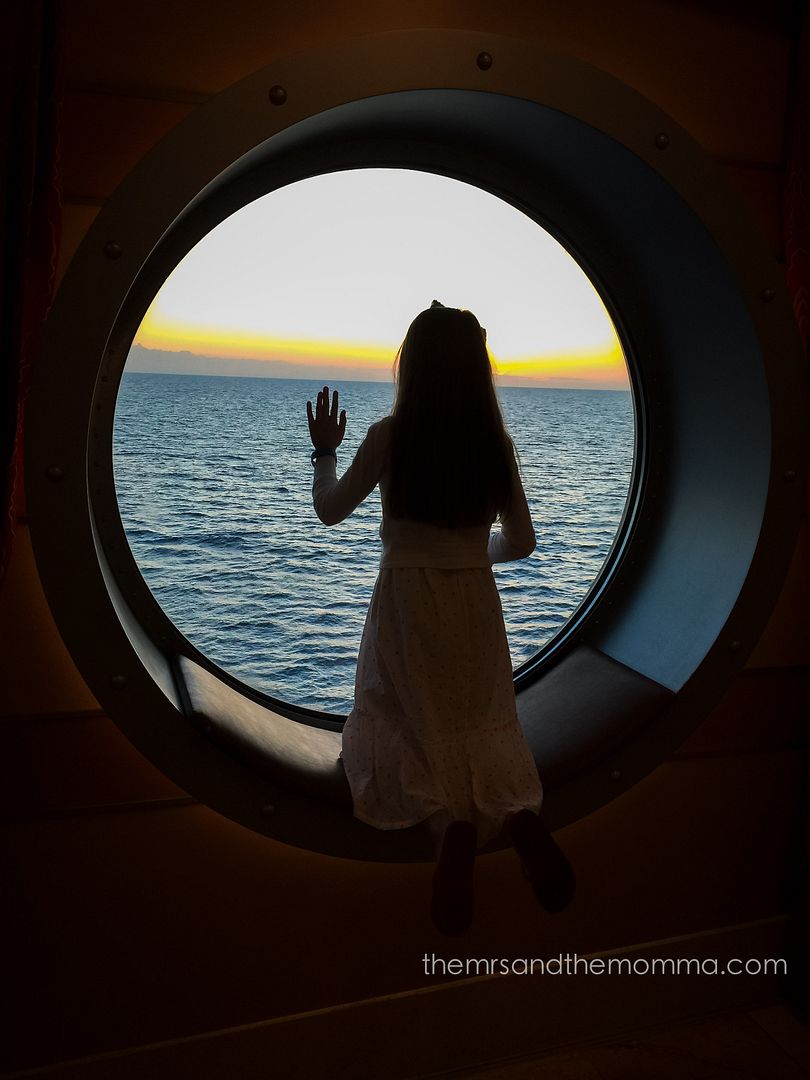 10. Book your next Disney cruise while you're still onboard. This can be done in the form of a "place holder" which doesn't commit you to a time/date, but allows you to take advantage of a discounted price, a smaller deposit, AND room credit on your next cruise. Kind of a no-brainer if you know another Disney cruise is in your future.
Until next time....See ya' REAL soon!
*This is not a sponsored post. All opinions and ideas are my own.
Follow me on: Instagram|

Twitter

|

Facebook

|

Pinterest

|

Bloglovin