I think I've said this before but.....
Mother's Day is my second favorite holiday.
(behind Christmas, of course)
I look forward to it every year and this year is no exception. There's just something special, almost magical, about both being honored as a mother and honoring the mothers in my life who've had a hand in shaping me and influencing my own mothering skills.
It's full circle, you know?
This weekend is pretty much craziness at its finest for us...
But we'll for sure fit in some Mother's Day celebrations on both sides of the fam, which involves lunch at the Gristmill in Gruene, a fish fry get-together here, and Tyler Bree's dance competition.
Yes, I said dance competition.
On Mother's Day.
The day mommas are supposed to NOT have to do anything, yet being a dance mom is doing EVERYTHING. Some one didn't think that one out too well.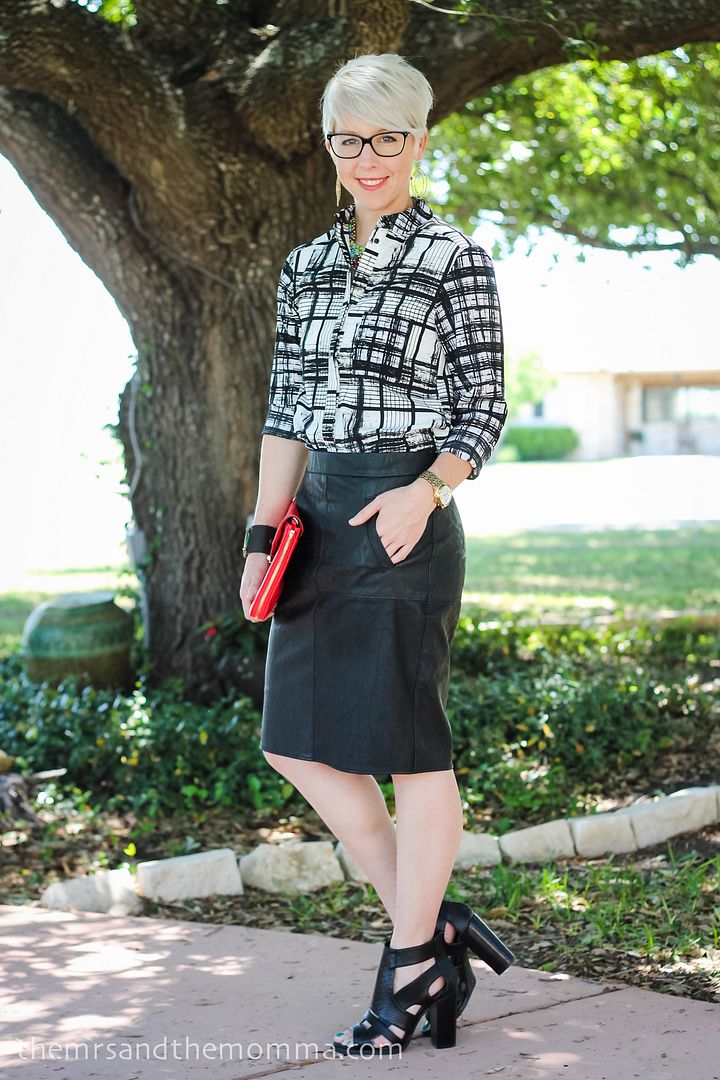 blouse: Topshop via Nordstrom, skirt (option): CAbi, necklace: c/o Noonday, clutch: Stella & Dot, shoes: c/o Bank Fashion, glasses: Bonlook
I've asked myself what it is I get all warm and fuzzy feelings about Mother's Day, and I think I've concluded a few specifics as to why I love the holiday so much.
1. Hello, my name is Kristen...and I'm a momma. And I love it. The End.
2. I feel like there is a heightened sense of motherhood fellowship on Mother's Day. As if all the mommas in the world give each other a wink and nod of acknowledgement. We're all in this together whether in stages of grandmotherhood, seasoned or new motherhood, or future mothers. What a divine calling in life we share!
3. My husband makes the day extra special for me in the form of extravagant breakfasts (the meal I could eat for every meal), absolvement from momma duties, and gifts....which is a little selfish on my part, but hey, gifts are my love language...I'm just keeping it real.
4. My kids. My little ones' ages being what they are (3, 4, 7, 8), most of the past three years have been a blur. I don't remember much...my fourth baby was born when my oldest was five, so yeah. But on Mother's Day, I feel like I force myself to really slow down and contemplate each one of my children individually and how they've blessed my life. Each of them is so very special and to be their momma is a privilege like no other.
5. My mom(s) and grandmothers and aunts. The mothers I have in my life are shining examples to me of love, compassion, patience, understanding....and FUN! I love my mother, my mother-in-law, my grandmother, and aunts so very much! On Mother's Day, I try my best to show my appreciation to them as well. It's true that it takes a village...I'm a proper example of that expression.
So weigh in, where does Mother's Day rank on your "favorite holidays" list???
outfit details:
Follow me on: Instagram|

Twitter

|

Facebook

|

Pinterest

|

Bloglovin