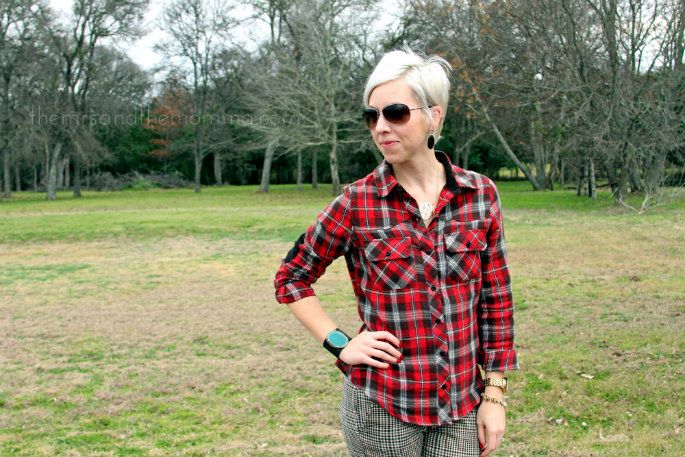 shirt and shoes: c/o Bank Fashion, pants: c/o CAbi, earrings (exact): Kendra Scott, bracelet (exact): Stella & Dot, cuff: gift, sunnies (option): RayBan
Last week before the season premiere of Downton Abbey, I watched a little special on the castle at which the show is filmed. I found it SO very intriguing. It amazes me that there is not only one, but at least two people who manage game on the estate. Their smart tweed suits looked so refined...it made me chuckle how proper the English are.
Cut to what Americans wear while hunting...Duck Dynasty anyone?
Anyway, this outfit reminded me of that documentary because it was possibly reminiscent of hunting pheasants along with my trusty Weimaraner, while gracefully carrying my shotgun and sporting fabulous, yet understated, hunting boots. And the elbow patches are for good measure...I mean, what's a hunting outfit without elbow patches!? Surely, they have some function.
I hope everyone has a wonderful week. Is it too early to be thinking Valentine's Day? Tomorrow I'll post a segment I did on our local news with a couple of Vday craft ideas...it'll be here before you know it!
Follow me on: Instagram|

Twitter

|

Facebook

|

Pinterest

|

Bloglovin
linking up with Monday Mingle, Random Wednesday, StyleElixir, WIWW