For Christmas, we gifted our niece and nephew with a train ride on the
Hill Country Flyer
. As I mentioned
here
, we left our little guy with my MIL, so we ended up with total of five children for the day trip. The train left out of north Austin and traveled a couple of hours to a cute little town called Burnet.
On the train, we got to open the windows, which was glorious considering the perfect weather. We pretty much had full reign of the area around us, so the kids freely walked back and forth from seats. Basically, a solid 2 hours of perpetual musical chairs.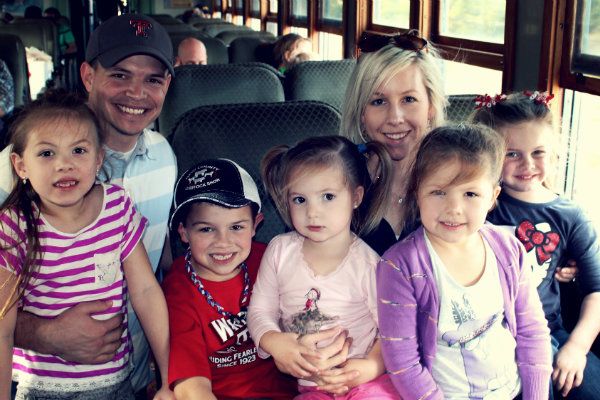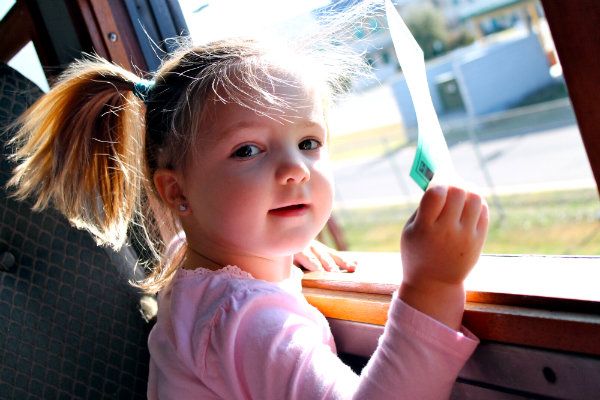 In Burnet, we walked around the empty town (seriously, there was no one in sight) and ate the sandwiches I packed the kids. As were we about to board for the returning ride, there was a "gun fight" right by the tracks. Just the regular ol' star-wearing Sheriff regulating outlaws with his beer gut and pistols....
You know, the usual in Texas.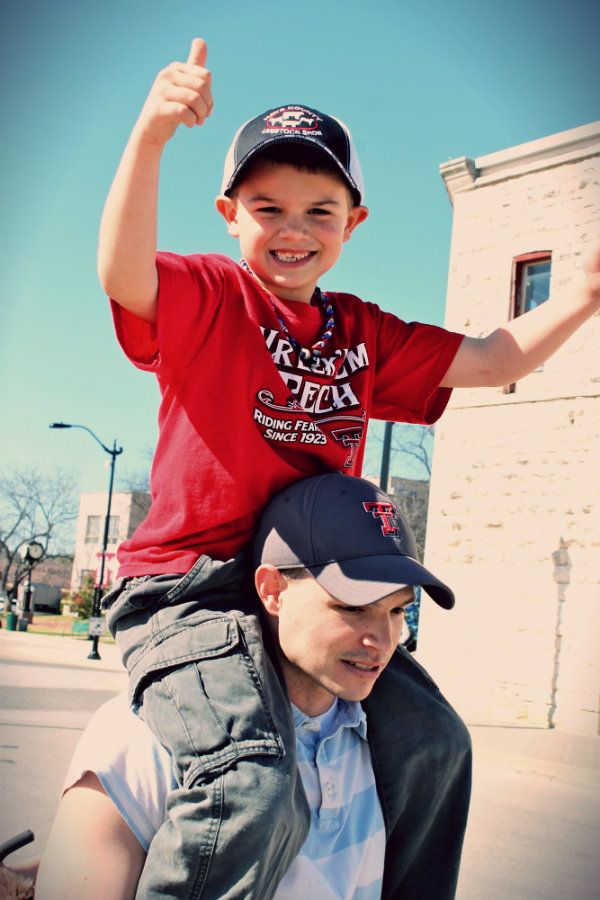 I really enjoyed learning the history of the train cars. The one we rode in was from Pennsylvania and used in the early 1900's. One of the conductors punched our tickets with an old ticket puncher engraved with the initials of the original owner. It punched the shape of a keystone, which is nickname of Pennsylvania because it was right in the middle of the first thirteen colonies. (If you fancy history like I do, you can learn more about that
here
.)
Living in this area most of my life, I had never experienced this little excursion. Or even thought to for that matter. It has me wondering...
What other adventures have I not experienced around here? I know there are tons, because we've done a lot. But there must be more that I've never heard of....day trips, museums, tucked away hiking trails, etc.
What unique activities do you have around your area?
And do you take advantage of them?
>>>>>>>>>>>>>>><<<<<<<<<<<<<<<
A few tips for day tripping with multiple kids:
1. Pack candy. I don't feed my kids a whole lot of sweets, but small, mess-free candy gets them excited as well as keeps them occupied for those restless times.
2. Take a stroller for the littlest...even if you don't think you need it. We debated whether or not to mess with a stroller, but are so glad we did. That much walking would have been too much for her little legs.
3. Dress them comfortably, and in layers if necessary. You never know when the weather might change or when a little one might need a makeshift pillow with their jacket.
4. Set clear expectations from the get-go. Explain the rules pertaining to your trip. For ours, we made sure they knew not to put their heads out the train window and to hold hands when walking around streets.
5. Don't forget baby wipes. Costco's are my absolute favorite. I'm always cursing myself when I forget to pack wipes, as there is always a need for them. Wipes are a panacea for any kid-related problem you encounter. Trust me on this one. :)
*Feel free to add your tips for day tripping in the comments