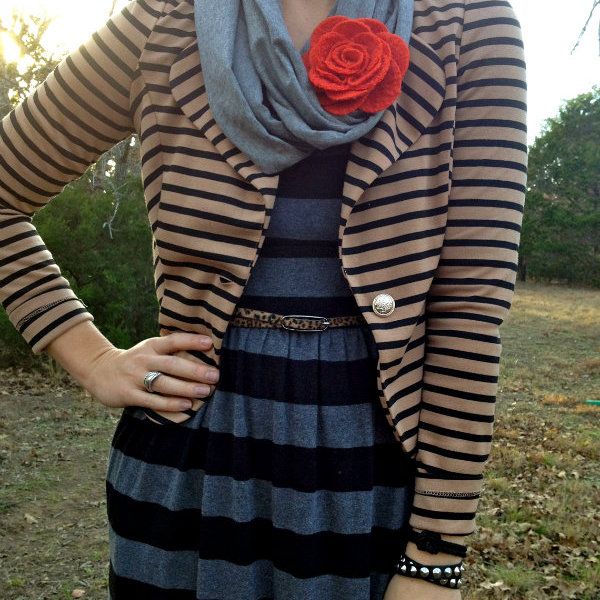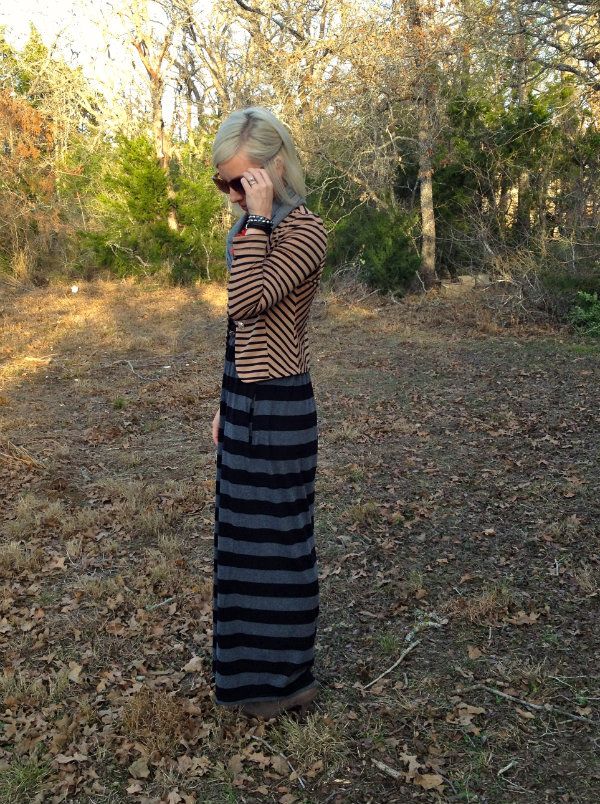 When wearing this outfit, I had some one ask me, "Does that even match?"
I thought to myself, "well, actually no....but that's not the point." Stripes almost always go together, and besides that's part of the fun and challenge of putting together an outfit, right?
When getting dressed for church, I had no idea how I wanted to style this comfy dress...so I went through about 5 different options, none of which seemed to be what I was going for. (This method of getting dressed is not new to me. I think I've mentioned here before that it sometimes takes me a good long 20 minutes in my closet to decide on and put together outfits.) So stripes on stripes ended up trumping the others....let's just say it was the lesser of outfit evils.
Having difficulty styling this dress makes me want to get rid of it. I wore it most when I was pregnant and now that I'm not, it just feels frumpy. I know that's probably just my aversion to maternity clothes talking, but still. I'll be posting some new additions to "
Shop My Closet
" later this week, so be on the lookout!
In addition to the above, also coming up this week are posts on our pigs at the stock show (you can read last year's
here
), a new contributor spot I'm really excited about, and a Valentine's photo shoot. I hope everyone has a great Monday!