Our Labor Day didn't turn out exactly as planned (had to postpone a HOT date to our favorite sushi restaurant), however, we did get to ride along for some cotton stripping....my father-in-law and brother-in-law happened to be harvesting a field right near our neighborhood. A first for me and my munchkies.
My eldest daughter thinks she's the luckiest girl alive to have a grandfather that farms. I can imagine how a child views the humongous equipment, the efficient process of stripping, and how a plant can produce this versatile little white stuff. I find it rather interesting myself.
It's pretty incredible to think this used to be done by hand here in America...
only a generation ago.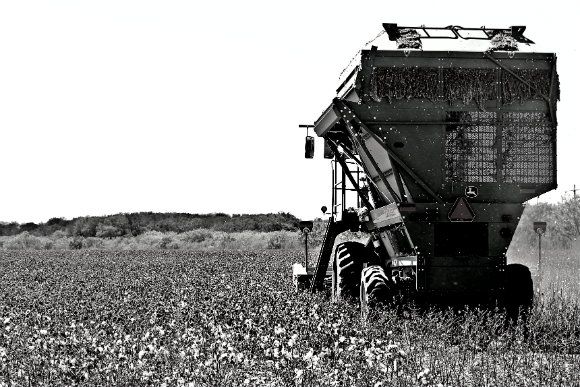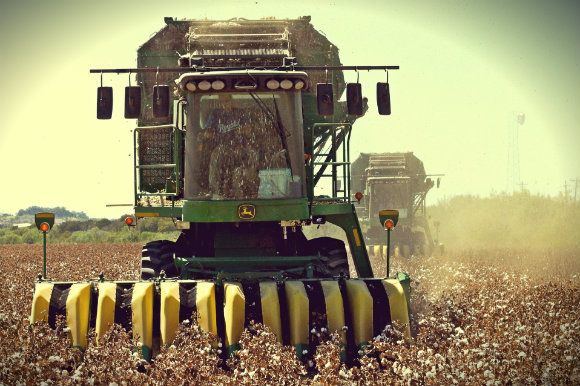 Fact of the day:
Did you know that cotton can naturally be grown in different colors (tan, brown, and green) making the dyeing process unneccesary? Yeah, me neither.