I've mentioned before that I'm a bridesmaid in my sister-in-law's wedding this summer, and all the festivities are fixin' to (y'all like that Texan slang?) start up. I'm already thinking of outfits for everything from showers to the bachelorette weekend to rehearsal dinner, etc.
I got to pick out this darling floral dress from
Francesca's Collections
that would be perfect to wear for wedding events. I thought I'd show several different ways to change it up for the various wedding functions I'll be attending. This would be especially great for an out of town wedding where you'd want to pack light. What a versatile dress!
Bachelorette Weekend: shopping, spa, poolside
Bachelorette Weekend: Night on the town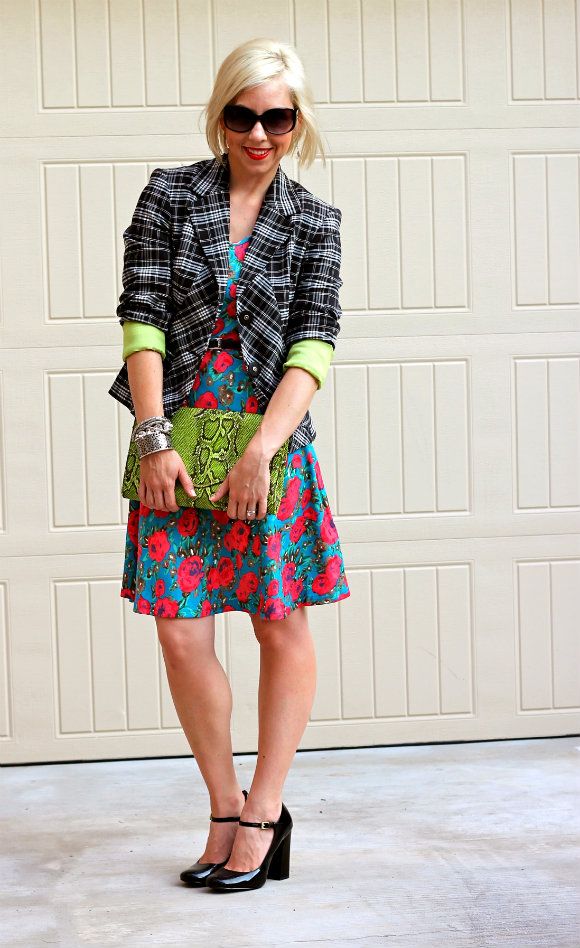 blazer (similar): Debbie Shuchat, clutch (similar): Charming Charlie, shoes (similar): Nordstroms Rack, belt (similar): Gap, bracelets: various
Bridal Shower
Rehearsal Dinner (or wedding)
Pssst...
Francesca's
is giving 30% off to The Mrs. & The Momma readers...just use the code
Kristen
. If you have a wedding coming up, they have some darling new dresses perfect for summer soirees. Not to mention their cool colored skinnies, which I've heard are super comfortable to boot!
Happy long weekend!!!