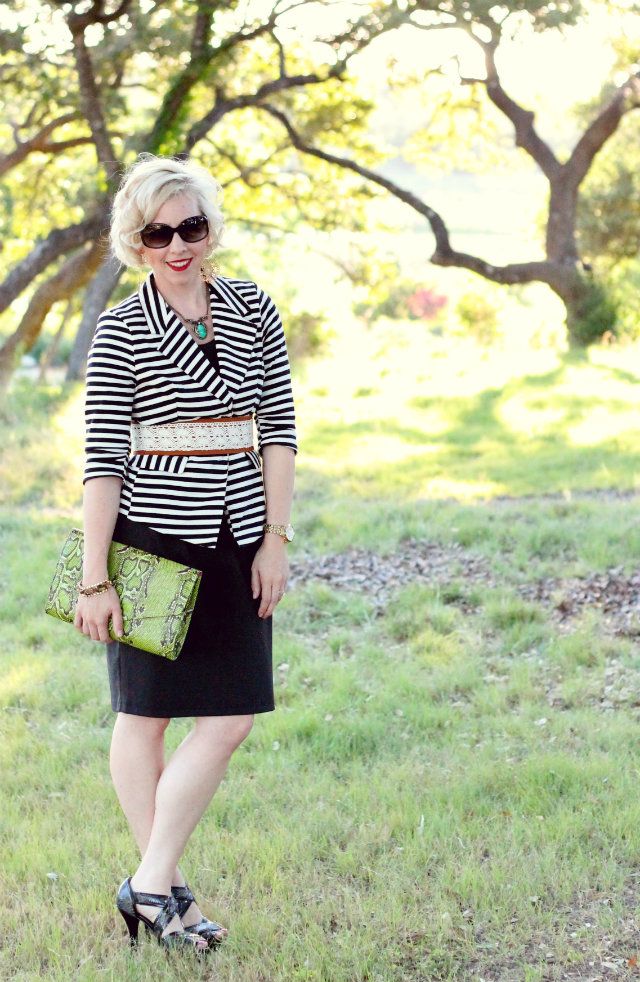 dress: DownEast Basics, jacket: Marshalls, shoes and watch: Michael Kors, belt: c/o Francesca's Collection,
clutch: Charming Charlie, necklace: ModCloth, bracelet: vintage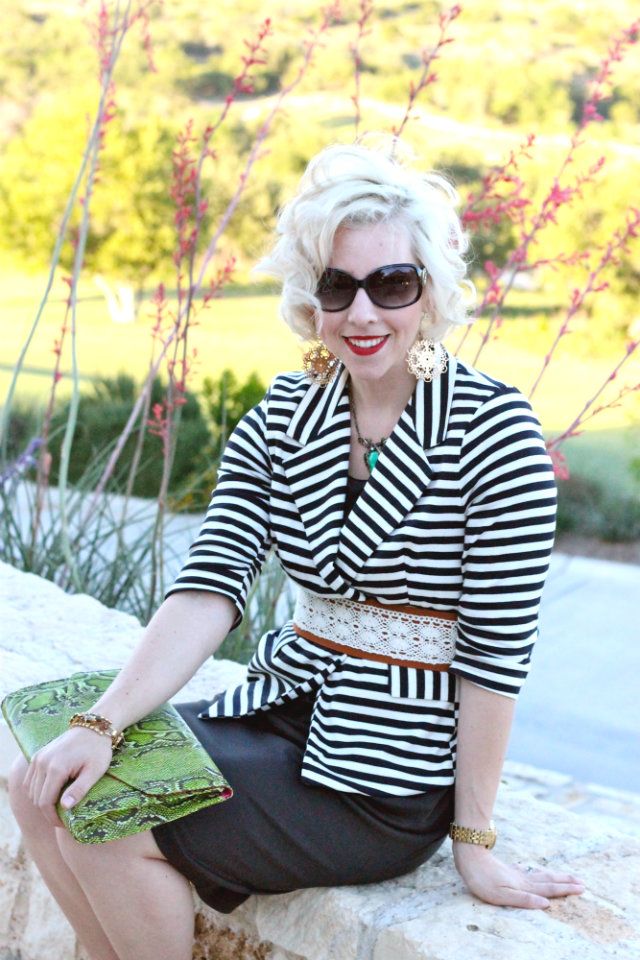 The wedding we attended this past weekend was absolutely gorgeous. There are few things more beautiful than the Texas hill country at sunset. The wedding photographer happened to walk up as we were taking my outfit pictures (we had stolen her "perfect spot" for the wedding party pics), and she offered to take them for me....at first I thought, Yes!......but then swiftly declined as I saw the entire wedding party marching my way. Embarrassing.
I hope everyone has a fabulous last week of April!
You can find me here: