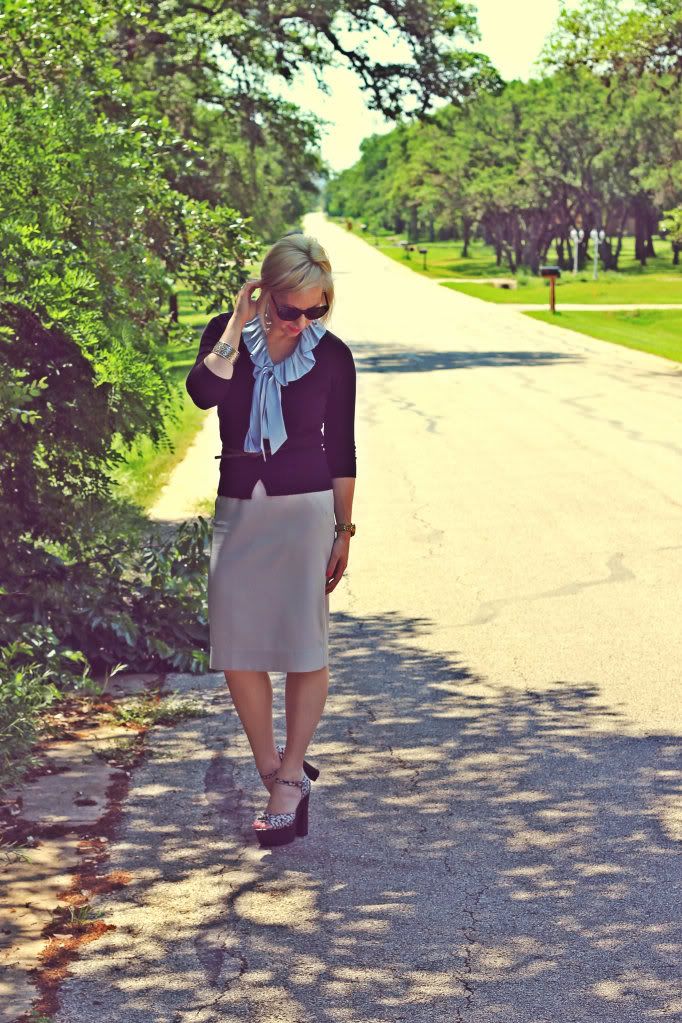 skirt: thrifted, shirt: Antonio Melani, cardi: Nordstroms, belt and sunnies: Target, shoes: DSW,
watch: Michael Kors, cuff: Brighton
So, I'm trying out a bit larger size photos. (Ya' think? They're HUGE.) Let me know what you think please. Navigating this whole blogger/newbie photographer thing is very trial and error, so feedback is greatly appreciated. Or else, I'll just keep aimlessly wandering through this wilderness called blogging.
Where I Be: