I can never get June 4th and 5th straight. One is my son's birthday, the other is my anniversary. I have to use 90% brain power to remember which one is which. (Not getting anniversaries right is something only men do...or so I thought.)
I blame it on birthing 4 kids...they killed innumerable brain cells as they exited my body, and continue to do so on the daily.
Since the 4th is over, today is the one day of the year that my capacity to know which date is which is at full force. Today is our 9 year anniversary. I'll have to devote a whole other blog post to the amazing 9 days I've had leading up to today....all I'll say is that I sure did get a good one, folks.
So today....June 5th....also being the first Wednesday of the month, I'd like to introduce a little styling series that I'll be a part of each Wednesday in June.
Each week, we'll post how the four of us bloggers style a certain look/theme. This first week we're spotlighting brights, of which my styling was a no-brainer...my trusty neon denim. Even though I look like a walking highlighter, I sure do love wearing these pants. Bless it.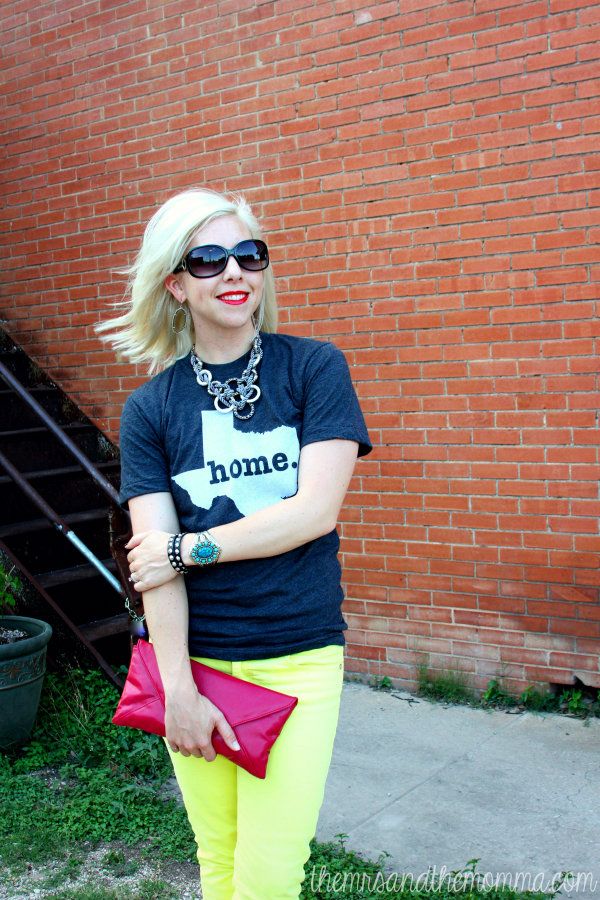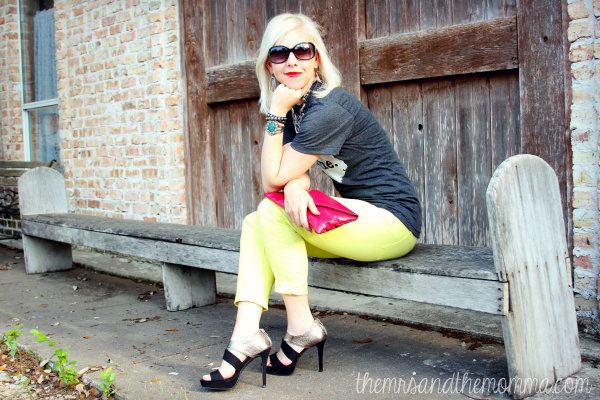 Check out how the other

"How Do You Wear It?"

ladies style their brights: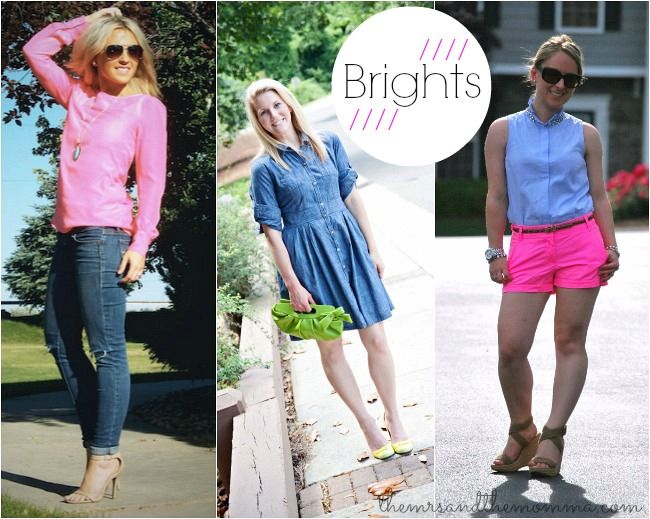 Jamie of Stylin' Mommies, Ashley of Dancing With Ashley, Chelsea of Haute Child in the City
Next Wednesday we'll be featuring How Do You Wear It-Summer Hats Edition!
Happy Wednesday, Y'all!!!