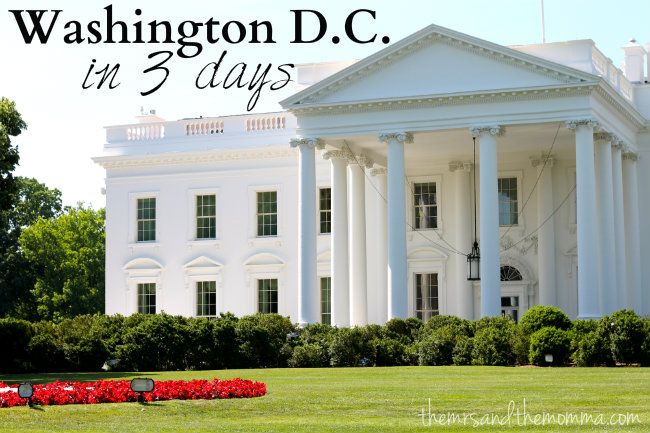 Today, I'm getting in to the nitty-gritty of how my mom and I conquered the sites of Washington D.C. in the short amount of time we were there (about 3 days)...there definitely is strategy involved! Tomorrow, I'll get into more of the vacation itself, but I feel like it's important to get out helpful info for anyone thinking of going or planning to go to our nation's capital. I wish some one had told me all of this...it would have saved a few cab rides and a lot of extraneous walking. So here we go....
Touring Washington D.C. in 3 Days:
>>>Take one entire (meaning get up early and go) day to visit the museums, National Mall, memorials, etc. You'll have to hustle to get it
(almost) a
ll in. That morning, try to find a Le Pain Quotidien...this was the best and fastest breakfast for our day on the go.
>>>Start at the White House (both sides, as you might see the President's motorcade leaving as we did), then walk a ways up Constitution to the National Archives (see Declaration, Constitution, Bill of Rights), where never in my life have I felt that security would not hesitate to take me down if I so much as smacked my gum. They don't mess.
(Gum isn't allowed in there, by the way...oops.)
Treasury building



>>>Then the Museum of Natural History (check out the dinosaurs and then pretend like you're living out "A Night At The Museum")....then the Museum of American History (make sure you see the flag exhibit...the ACTUAL flag that inspired Francis Scott Key's writing of the "Star Spangled Banner"). They're all right there together.
>>>After you see all three of those, you should be ready for a late lunch. Go to the Old Ebbitt Grill, which is a famous, politician-frequented restaurant. It was good and close to the mall (call ahead to make reservations, as it's a popular place).
>>>After lunch, head up to the Air and Space Museum (my favorite museum...see the planetarium show that Whoopie narrates) and then across the mall to the National Art Gallery if you have time (it houses the only Leonardo da Vinci in the Americas).
Leonardo da Vinci's
Ginevra de' Benci, c. 1474/1478
>>>You'll be fairly close to the Capitol but wait until the next day or maybe not at all if that's not a big deal to you. Walk the other way towards the Lincoln Memorial. On your way down, you'll visit the Washington Monument (which is currently under repair from an earthquake), WWII Memorial, the Reflecting Pond and then should arrive at the Lincoln Memorial around dusk, which we were told is the best time to see it. This is a LONG walk. If you have some daylight left, the Vietnam Memorial is right there as well.
Washington Monument under repair from earthquake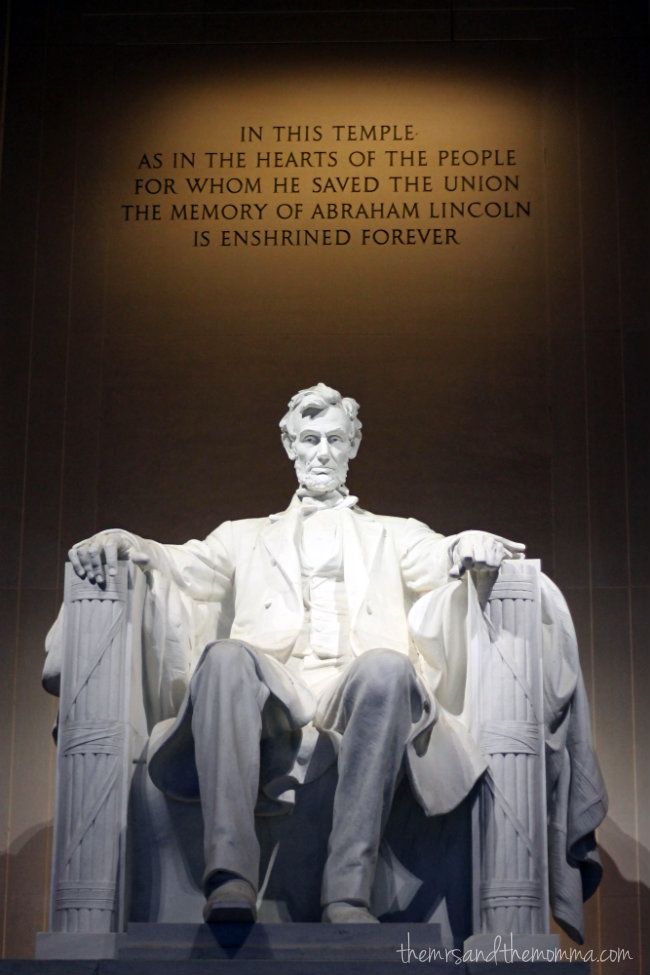 Lincoln Memorial-A MUST SEE
>>>Take a cab to Georgetown. Sleep in and brunch at the Peacock Cafe in Georgetown, which was a cool place...and when I say cool, I mean compared the place next door that looked "cool" but the large number of geriatric patrons was evident of the opposite. And apparently, brunching in D.C. is THE scene. Some friends of ours that I met up with said that just in the past couple of years, brunching has become huge there...I even came across blogs devoted to D.C. brunch reviews!
>>>Every girl in Georgetown looks like a fashion blogger, I kid you not. I didn't even get a side-glance while taking outfit pics on the sidewalk. Georgetown, for tourists like me, is mainly shopper's heaven. I think my eyes
went
straight-up
Looney Tunes when I saw the stretch of shops down Wisconsin and M Streets. It's such a darling area that gives off a little European vibe.
>>>After you've had your fill of Madewell, Anthropologie, and Sprinkles cupcakes, walk down to the water (The Potomac) and wave across the water
at Virginia. "Hi Virginia!"
Meander on down the path for a while (back up towards the Kennedy Center and Watergate Hotel). There's great people watching, especially of the middle-aged men posing on their yachts blaring the Steve Miller Band.
I dare you to go slip one of them your number. ;)
Waterfront on the Potomac
>>>We ate the BEST dinner at a place called Black Salt just outside of Georgetown (need another cab to get there). It was SO good!! Perfect it you're wanting some fresh, eclectic seafood. You must order the Key Lime Pie for dessert! Another great restaurant in Georgetown is Filomena, where you'll find authentic Italian food and can watch the grandmother make the pasta.
Day 3
Head back to the National Mall area and see anything you might have missed the first day but want to visit. Here's a list of things/places we didn't get to...just to give you an idea:
-
Vietnam Memorial
-Jefferson Memorial
-Arlington Cemetery
-The Newseum
-Ford Theatre
-The Capitol
-The Supreme Court building
A few other tips:
-Take advantage of the metro...even if you're not at all familiar with subways. It's worth it and a lot cheaper than cabs. Or walk, which is what we did LOTS of.
-Make reservations wherever you're thinking of eating...you can always cancel them.
-If you have a smart phone, don't forget about taking video to capture your memories.
-Reagan International Airport is the easiest and closest to the city.
-Plan out your days before the morning of. Because things are a bit spread out, it's helpful to know exactly where you're going so that you don't waste time or energy.
-Dress comfortably. Except for in Georgetown...there you can give up a little comfort for style if it comes down to that. (wink, wink)
-My mom and I felt very safe in the city, even at night, but we still were cautious of our cash and how we carried our purses...just be aware at all times. With crowds, you never know what could happen, even without you knowing it.
Welp, I think that's about it! I know this isn't all-encompassing, but if you've never visited the city, you'll be satisfied from seeing the highlights. Now I know what I'd like to go back to see and what could be passed over next time. Happy traveling!