Tuesday night was Taylor's (first name basis) concert. We rode up there together with my SIL and niece, but had seats in different sections....the sections being approximately a football field away from the stage. Seriously, I could hardly see her. Thank goodness for those big screens.
Ed Sheeran was really good as her opener. I didn't know too much about him prior, but a ginger guy with an accent playing the heck out a guitar is always good in my book. My girls were pretty board with him, though. Psh, kids.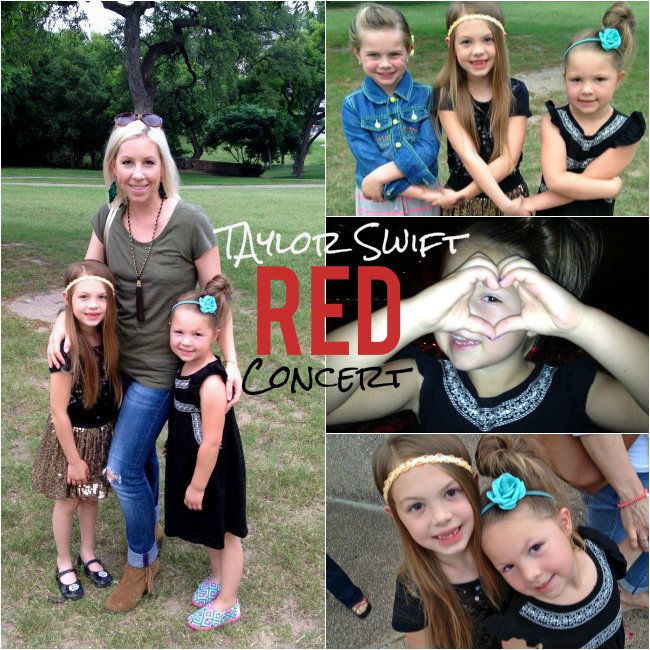 Taylor was so gracious to pose for pictures with us a mere 30 minutes before her show...how cool is she??? (wink, wink)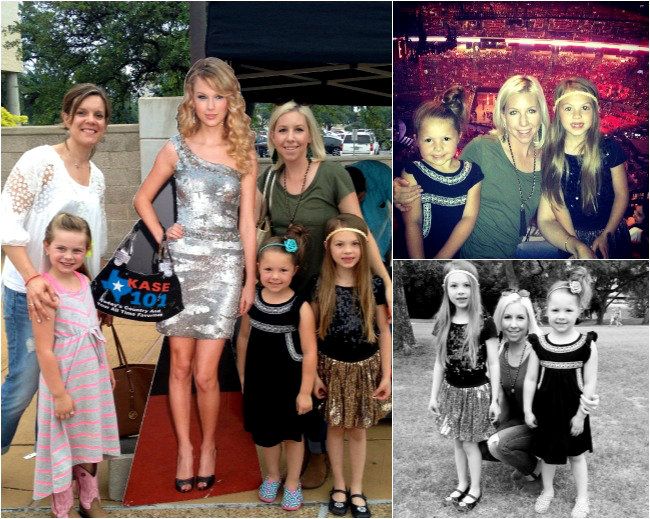 It was an experience I hope my two oldest daughters never forget. It was their first concert EVER. And Taylor Swift puts on a memorable show for sure. I did learn a few lessons, though, if we ever do this again with kids:
1. Stash more snacks in the hidden confines of my purse: My girls were so hungry and I had run out of cash after a $4 bag of Skittles and a $4 bottle of water....and that was even after eating the two bars I had packed for them.
2. As a parent, be prepared to possibly not actually "watch" most of the show: I didn't realize that most people stand the whole time at a Taylor Swift concert, therefore, I was continuously maneuvering my girls around so that they could see. There was an old lady sitting behind me, so I didn't want to stand in case I would be blocking her view. Basically, this was all for my girls, so I didn't mind not seeing a whole lot.
3. Break down and get your kid a lighty-up, blinking thing-a-ma-jig: Just trust me on this one...it will save your ears.
4. If you have to dress comfortably at the expense of dressing how you really want to, just go with it: We did this, which paid off in all the walking that was required to and from the venue. Besides, I always like to be dressed down a bit when it comes to my kids...maybe it's just my lazyness.
5. Have snacks for your kids in the car post-concert: Thankfully, we had some leftover pizza rolls from dinner, but otherwise, we would have been famished with nothing to eat but our arms. Traffic is usually bad leaving a big event like this, so food is always best to have on hand with tired, hungry, and probably impatient kids.
Do you have any "pointers" when taking kids to concerts?
Please share!!!