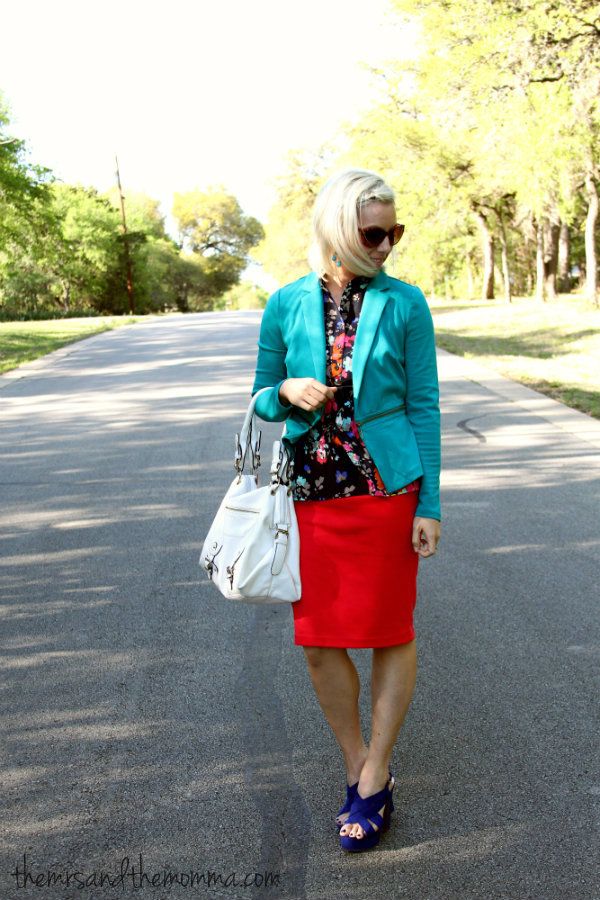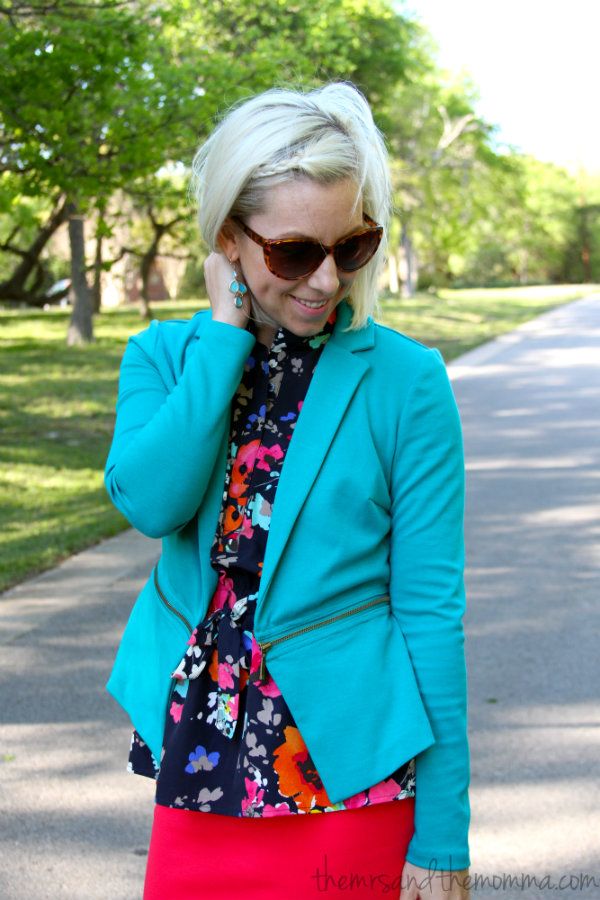 If you were here last Tuesday when I showed you
my momma's birthday gift
, and how you might see something familiar soon.....
Well, at least I let her wear it first. This time.
I didn't wear the skirt that was originally paired with the tops, but I almost like this one better. Would you believe this ENTIRE outfit is from Target? Yes, I imagine you would....If I could shop at one store for the rest of my life it would be there. (Costco is a close second.)
My absolute favorite is this chic zipper detailing that allows the blazer to be modified into a cropped style, although I like how it nips in at the waist with it attached.
I hope y'all have a great week! Don't forget to enter my
Anchor Tee Giveaway
that ends Wednesday!
Here's how you can get this look: