Let me start off by saying that I am hands down the world's worst packer. Ever.
If you think there might be some exaggeration in that superfluous statement above, just ask my momma. She literally had to stand in my closet with me last week and force me to make choices.
My grossly lacking packing skills are two-fold:
1. My brain will not allow me to pack until the absolute last minute. I can pack for my children, husband, etc....but for myself....it just won't happen. Even when I make lists!
2. In the eleventh hour when I do decide to cognitively catch up with my packing to-do list, I either stare at my clothes not knowing how to dress for the weather (that alone is a whole other disorder of mine), conditions, activities....OR, I throw everything I own into multiple suitcases and congratulate myself for a job "well done".
Having kind of a structure for packing this time around (ex: I knew I needed dressy clothes for
conference
), my packing fell somewhere mid-spectrum of my packing disorder. I was pretty proud of myself for packing some double-duty pieces (even if it was my mom's idea). But I
did
kind of, sort of end up taking six pairs of shoes for a four day trip.
Go ahead....you can roll your eyes now.
Knowing I needed to dress up twice, I wore the same skirt, blazer, scarf and tights both days...and changed up the blouse, belt, shoes and jewelry.
They still look like similar outfits, but to me they had different vibes.
This version was my favorite of the two. It may have had something to do with the fact that each step I took in these shoes didn't make me cringe in pain...
...Or that I'm a sucker for large hair accessories. (Which brings me to again question: Why aren't facinators commonplace here in the U.S.?!!!?? Gah!)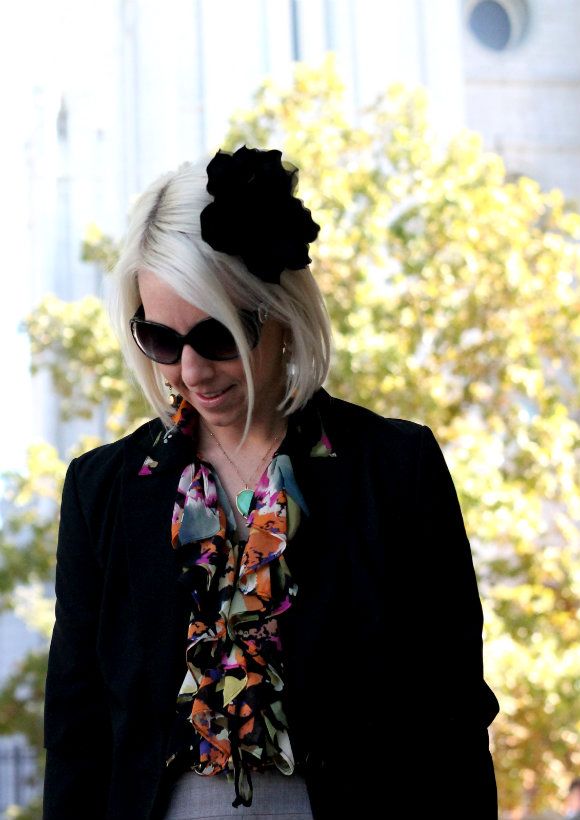 Does anyone else have Acute Packing Disorder
(APD...yep, I named it)??? Geez.
Shop both these looks: