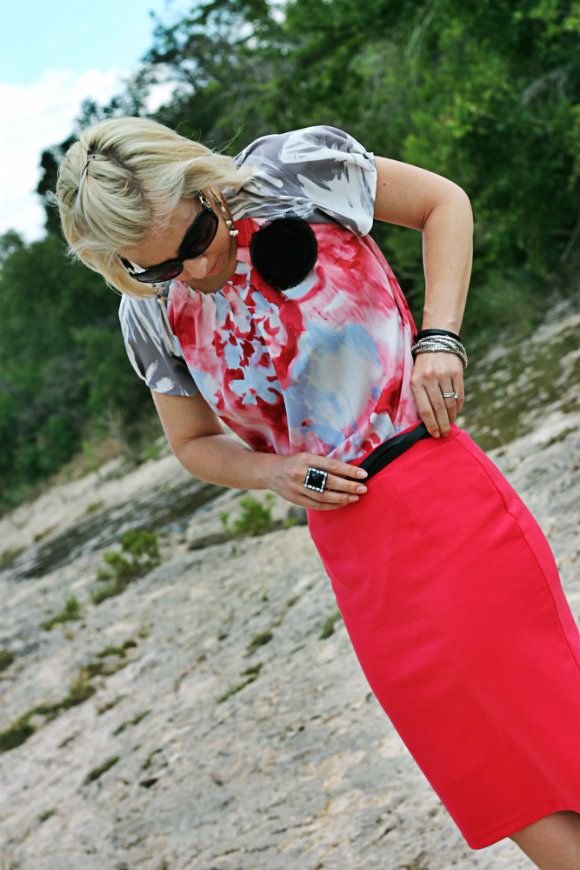 shirt: Kohl's, skirt (similar) and ring (similar): Target, belt (similar): Gap, shoes (similar): Just Fabulous, black bracelet (similar): Michael Kors, other jewelry: various, broach (similar): Charming Charlie
The other day after church, we pulled off the beaten path to take some outfit pics. I am pretty sure we were trespassing, but it was a neat little spot down by the creek. The stagnant creek, that is.
It felt adventurous though and I was up for it. So, I could have cared less if the sheriffs had happened upon us. Besides...not to brag, but we know most of the keepers of peace around these parts.
Their names are "Bubba", "Bobby Joe", and "Horace".
Just kidding....kind of.
>>>>If you haven't entered my $50 Shabby Apple giveaway...visit here.<<<<