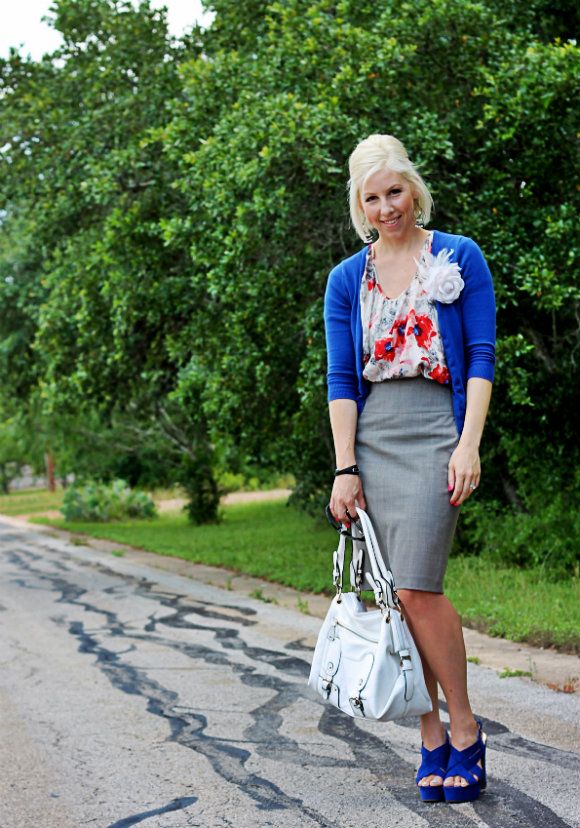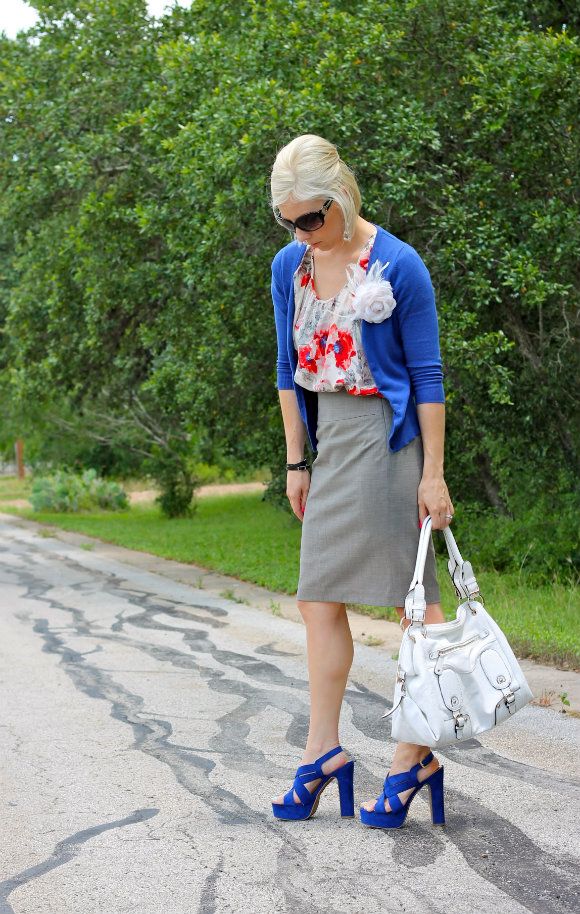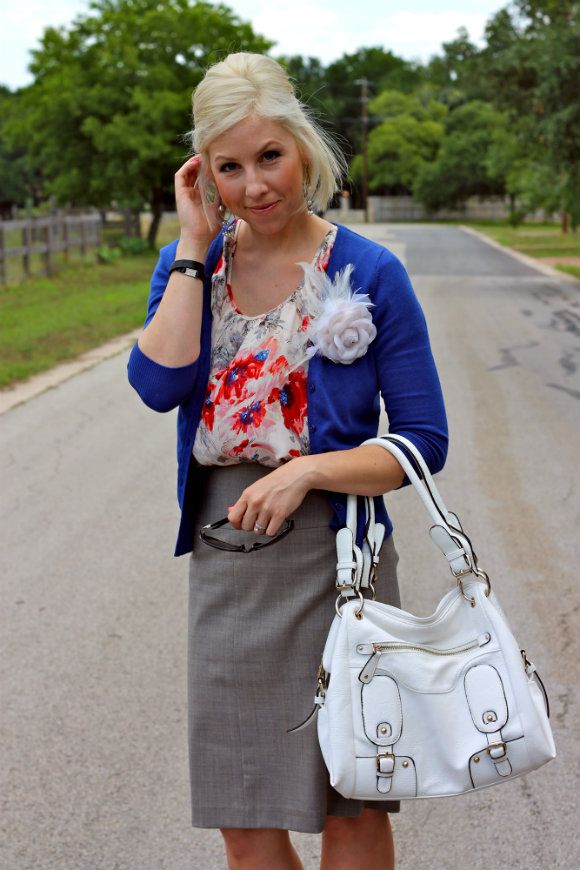 You know when you stare at your closet for a good while convinced you have nothing to wear, and then an outfit just manifests itself to you in a vision of glowing white light? No? Well, it happened to me this past weekend. True story.
However, my vision didn't involve shoes, leaving me with no idea which shoes to wear with this outfit.
Until....
I spied the blue suede heels I had bought for my mother a few days prior, lurking in the corner just daring me to wear them before I gave them to her.
Wrong? Yes.
Would she care? Maybe. (Although I told myself she wouldn't.)
But, I'm not above using a gift before it's given...so I strapped those babies on and was fully content with my now complete outfit.
It was well worth it...even if my toes did exceed the length of the shoe just a tad bit (one size too small). And I would do it again if I was put in such a dire, life-dependent, exigent situation.
By the way, I would appreciate my "Daughter-of-the-Year" award to be received promptly by the end of this week. Via UPS, please.